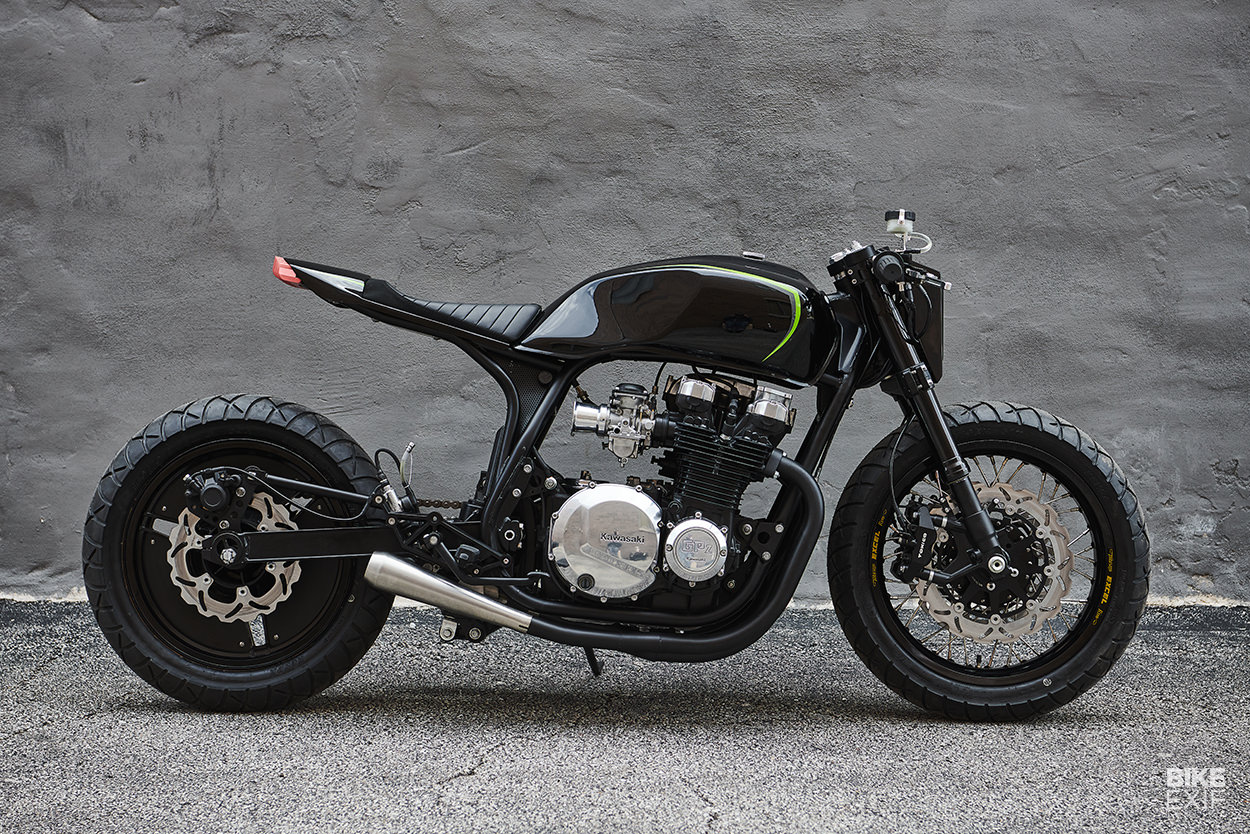 by Mircea Panait from https://www.autoevolution.com
Back in April, news broke out about Top Gun: Maverick. One of the most anticipated movies of 2020 has been pushed back to December 23rd instead of June 24th, morphing from a summer blockbuster to a Christmas blockbuster.
As opposed to the lovely GPZ900R from the 1986 original, Tom Cruise – or should I say Maverick – switches to a different Kawasaki in the sequel. To the point, he's riding the Ninja H2 supercharged supersport motorcycle.
In keeping with the Kawasaki and Top Gun themes, Federal Moto came up with a one-of-a-kind motorcycle that started life as a GPZ1100. Named "Danger Zone" after the Kenny Loggings song, the bike has been treated to 3D printing and water-jet cutting to create an awesome-looking roadster.
The Chicago-based garage told Bike EXIF that "the commission came from an '80s kid. He's based out of Ohio and only swears by Kawasakis and KTMs."
Regarding the four-cylinder engine of the custom sportbike, Federal Moto didn't cut any corners. The nut-and-bolt rebuild includes 3D-printed top covers, stainless-steel velocity stacks, and no fewer than four Mikuni carburetors from a KZ1000. Cone Engineering "Big Mouth" stainless-steel mufflers are also featured.
If you think the fuel tank looks familiar, that's because it was transplanted from a Honda CB1100. The front forks are sourced from a Suzuki GSX1300R Hayabusa while Cognito supplied the steering stem, upper triple tree, and custom front-rim hub.
Finished in glossy black and Kawasaki Green, FED-016 as it's also called, further flaunts a bite-the-back-of-your-hand beautiful seat. Dyna electronic ignition with Motogadget m.lock remote ignition, the m.unit control box, m.switch push buttons on the clip-on bars, and a Motoscope Pro gauge are also worthy of mention.
Custom fabrication includes the steel seat pan, the rear subframe and supports, along with the tail unit, LED headlights housing, and side covers. "We reckon Maverick would approve," said Michael Muller of Federal Moto.