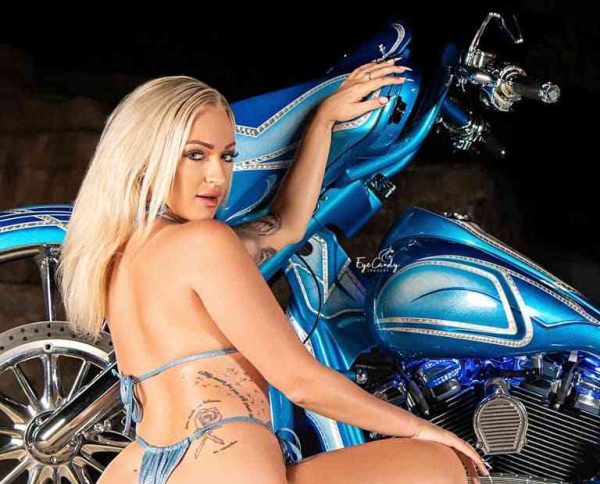 Just Walking to High School
By Bandit
Suddenly, we have two Girls of Bikernet coming to the Cantina. So, what's the story line. I don't have one, but I'll tell you my thoughts and see where it leads.
First, I was determined to write another Why Chop? story about a guy who builds his first chopper for love, romance or a girl. He's not a great looking guy, athletic, or tough, but he wants to impress this particular girl. He watched her from afar and discovers the glint in her warm brown eyes when a flashy motorcycle or hot rods rolls past.