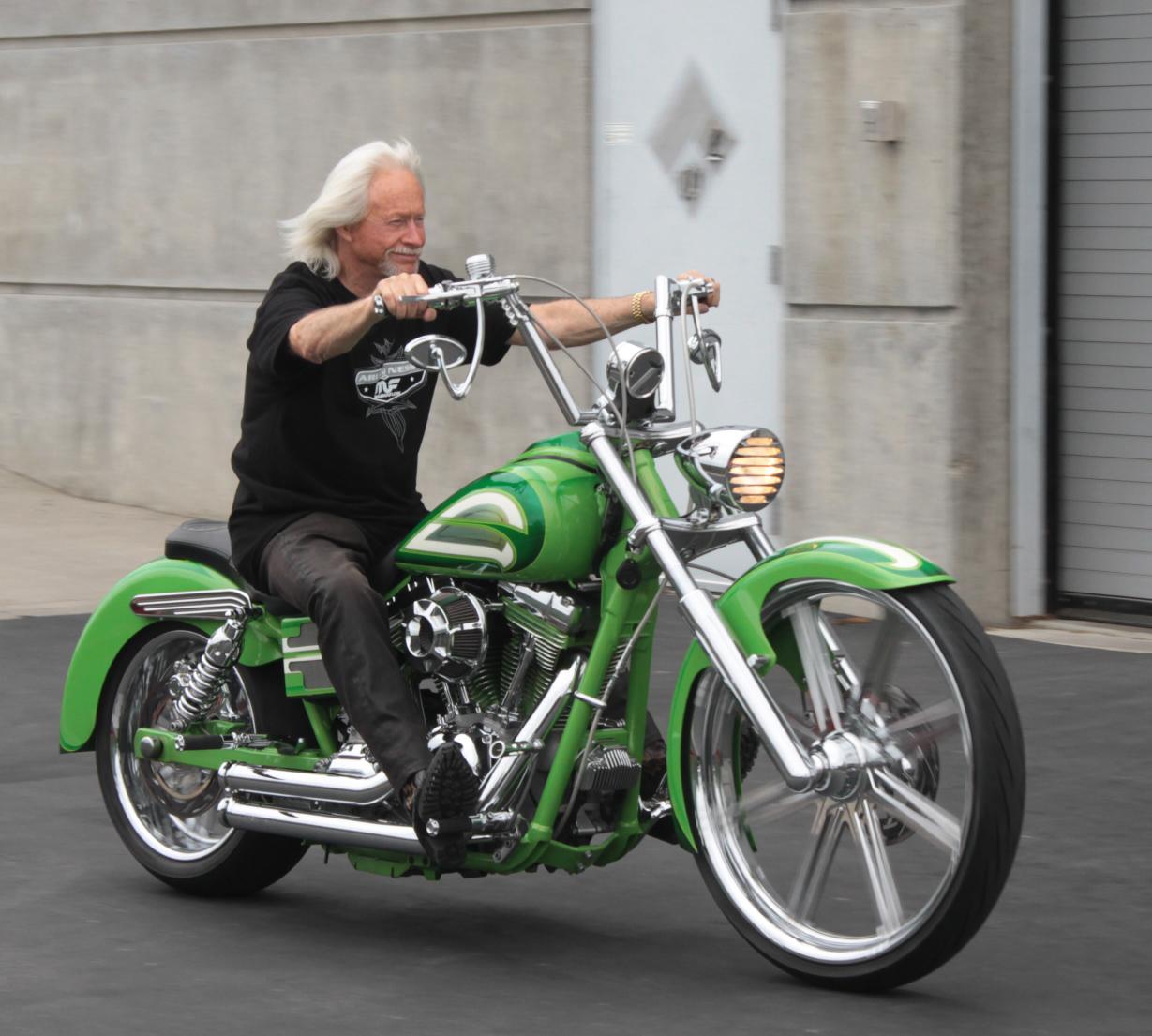 It is with heavy hearts that we announce Arlen Ness the visionary, loving husband, father, grandfather and leader of our family passed away last night March 22, 2019. Arlen passed away comfortably in his home surrounded by loved ones after the most creative and inspirational life anyone could imagine.
The most important things in Arlen's life were his wife of 59 years Beverly, his children, grandchildren, friends and motorcycles. Arlen once said that "Motorcycling has been a great ride…my whole life since I've been motorcycling has been wonderful. I've met so many nice people. Friends all over the world. We can go almost anyplace and stay with friends. It's been great." With few words Arlen conveyed his priorities every day, family and friends.
Everyone who knew Arlen respects him for his achievements and for who he was as a person, both of which are superlatives. The respect is how Arlen came to deserve the commonly spoken nickname "The King of Custom Motorcycles". Arlen rarely reflected on his own success. He never planned for it, this is because what he achieved had never been done before; it had never been dreamt of.
Arlen has touched the lives of his family, the Arlen Ness team and thousands of others around the world with his genuine character. Arlen's family will announce a memorial service and celebration of life after some private time, and appreciate your understanding. Arlen's family thank you for your respects and condolences.
Although the Ness family cannot put their loss into words, they can look up and smile knowing Arlen has done something that few men do in a lifetime of trying. He has inspired.
A true gentleman, a one-of-a-kind visionary and one of the nicest guys you'll ever meet. You will be missed, Arlen.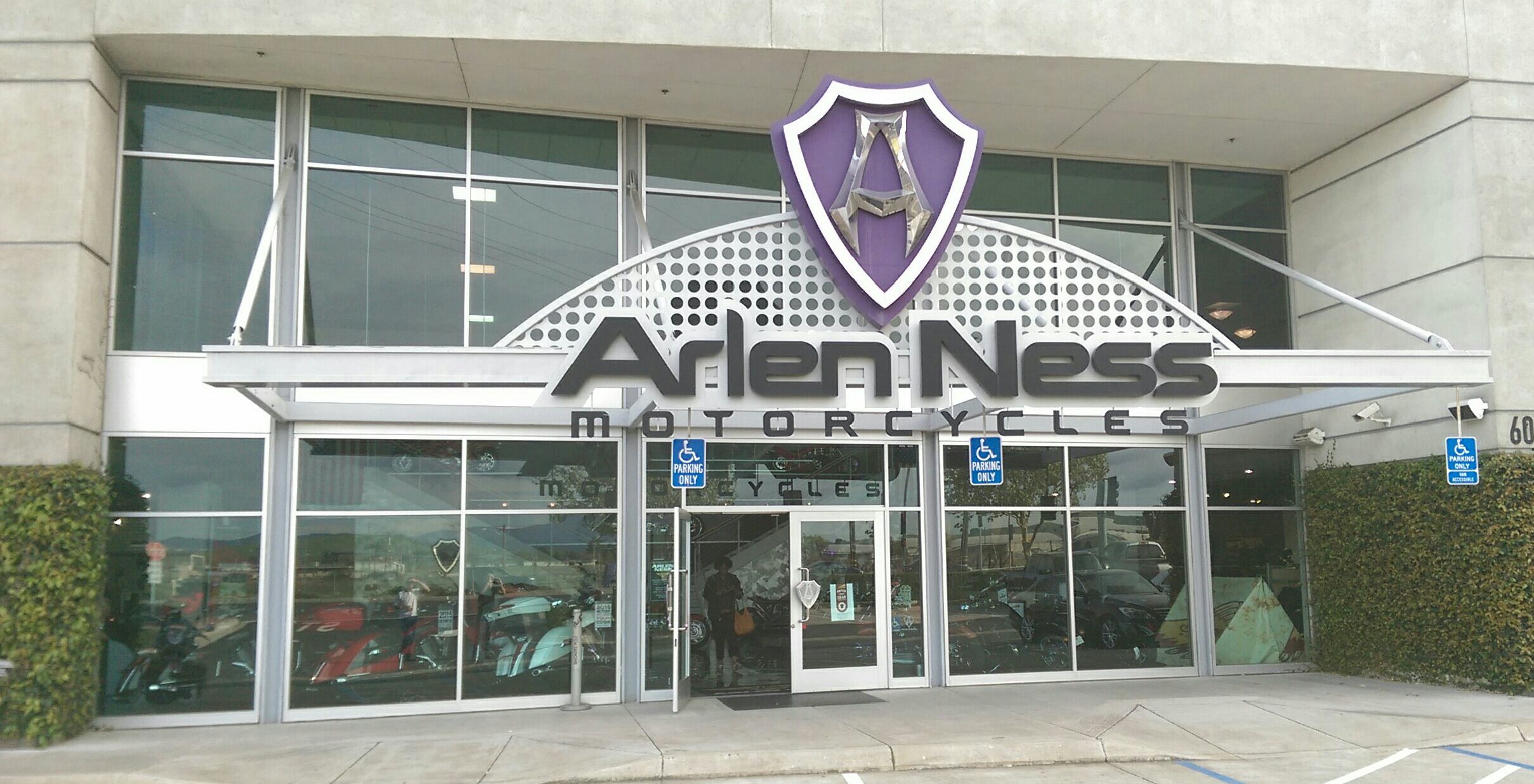 Arlen Darryl Ness (July 12, 1939 – March 22, 2019) was an American motorcycle designer and entrepreneur best known for his custom motorcycles. Ness received acclaim for his designs, most of which are noted for their unique body style and paintwork.
Arlen Darryl Ness was born in Moorhead, Minnesota on July 12, 1939 to Elaine and Ervin Ness, and moved to San Leandro, California when he was in the sixth grade.
Prior to his career as a motorcycle builder, Arlen worked as a pin setter at the local bowling alley, and later as a post office worker and furniture mover. Ness also competed in semi-professional bowling leagues, the earnings of which he used to buy his first motorcycle, a 1947 Harley-Davidson Knucklehead that he later customized.
Ness was married to his wife Beverly for 59 years until his death.
His first customs were made in the garage of his home in San Leandro, California, but by the early 1970s he had moved to a storefront on East 14th Street.
Ness was recognized for his unique painting style and for developing a line of custom motorcycle parts. His popularity grew as he built new custom bikes and then had those displayed on the bike show circuit and featured in motorcycle magazines.
After more than three decades of custom bike building, his business, Arlen Ness Motorcycles, moved to a Dublin, California facility that includes a museum featuring more than 40 of his custom motorcycles. The museum displays his Untouchable, the twin motor Two Bad, the antique inspired Ness-Tique, Blower Bike, the Italian sports car inspired Ferrari Bike, the '57 Chevy inspired Ness-Stalgia, the Bugatti-like Smooth-Ness, the Discovery Channel's Biker Build-Off bike Top Banana, and his jet-powered Mach Ness. The company is also an authorized dealership for Victory Motorcycles and for Indian Motorcycles.
Ness has received recognition and awards including Builder of the Year, induction into the Motorcycle Hall of Fame and Lifetime Achievement Awards.
Arlen Ness Inc. is completely owned and operated by a family and is the only motorcycle business, that houses 3 generations with the same last name in it. At the moment, Arlen Ness brand offers products for V-twin engines and motorcycle gear. The Arlen Ness museum and showroom are located in Dublin, California.
Ness received a patent for the Big Shot, a method of altering the motorcycle's fuel injection system, and thereby enhancing a motorcycle's performance.
Arlen Ness died on March 22, 2019 at the age of 79.