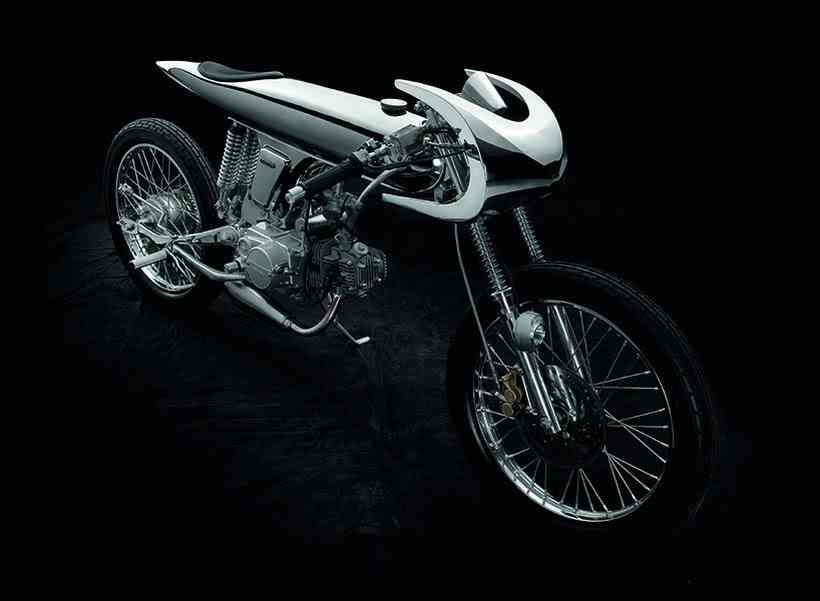 The M.A.D. Gallery in Geneva is now home to a new astounding project, a futuristic motorcycle concept called EVE MK II. This unconventional vision of perfection was designed and developed by bandit9 exclusively for the Swiss gallery and inspired by the company's very desirable limited edition 'EVE'.
The EVE MK II blends in artistic marvel with technical innovation, being handcrafted by the Saigon-based workshop after starting off from a 1967 Honda 'Supersport', which was completely stripped down to deliver the clean lines you see right now and a shiny chrome finish.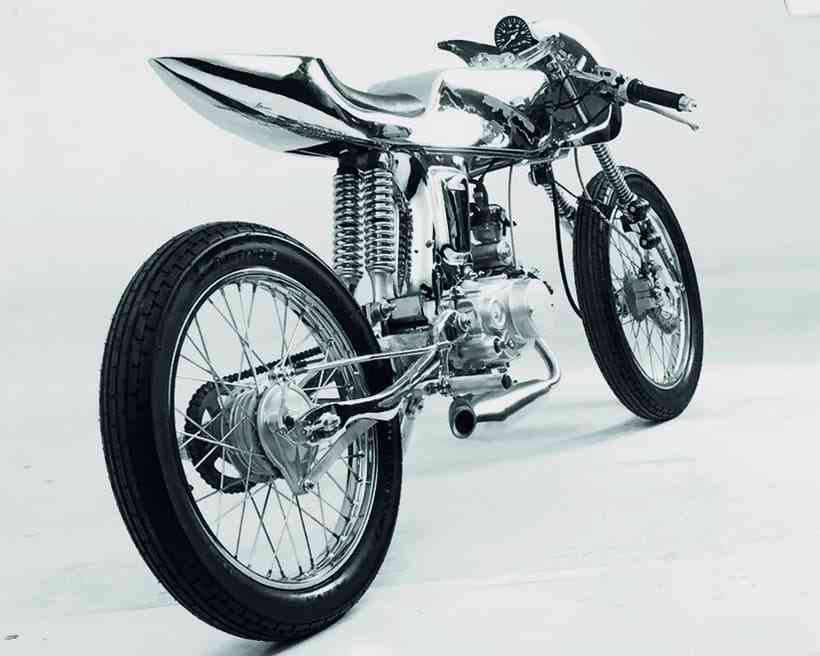 The mechanical and visual transformations on this custom bike include a handcrafted uni-body tank, showing off a sleek bullet shape and a multi-purpose design. A cowhide leather seat is worked right into that elongated tank, with a custom exhaust, an exposed suspension, and an electric starter adding to the overall charm of this incredible project.
Influenced by a period of 1940's and 1950's aviation history, when people were mesmerized by jet engines and their amazing capabilities, the EVE MK II seems to be retro while riding towards the future. Since the company's name is bandit9, this custom bike will be produced in a limited run of just 9 units, with no pricing announced yet.
* * * * * * * * * * * * * * * * * * * *