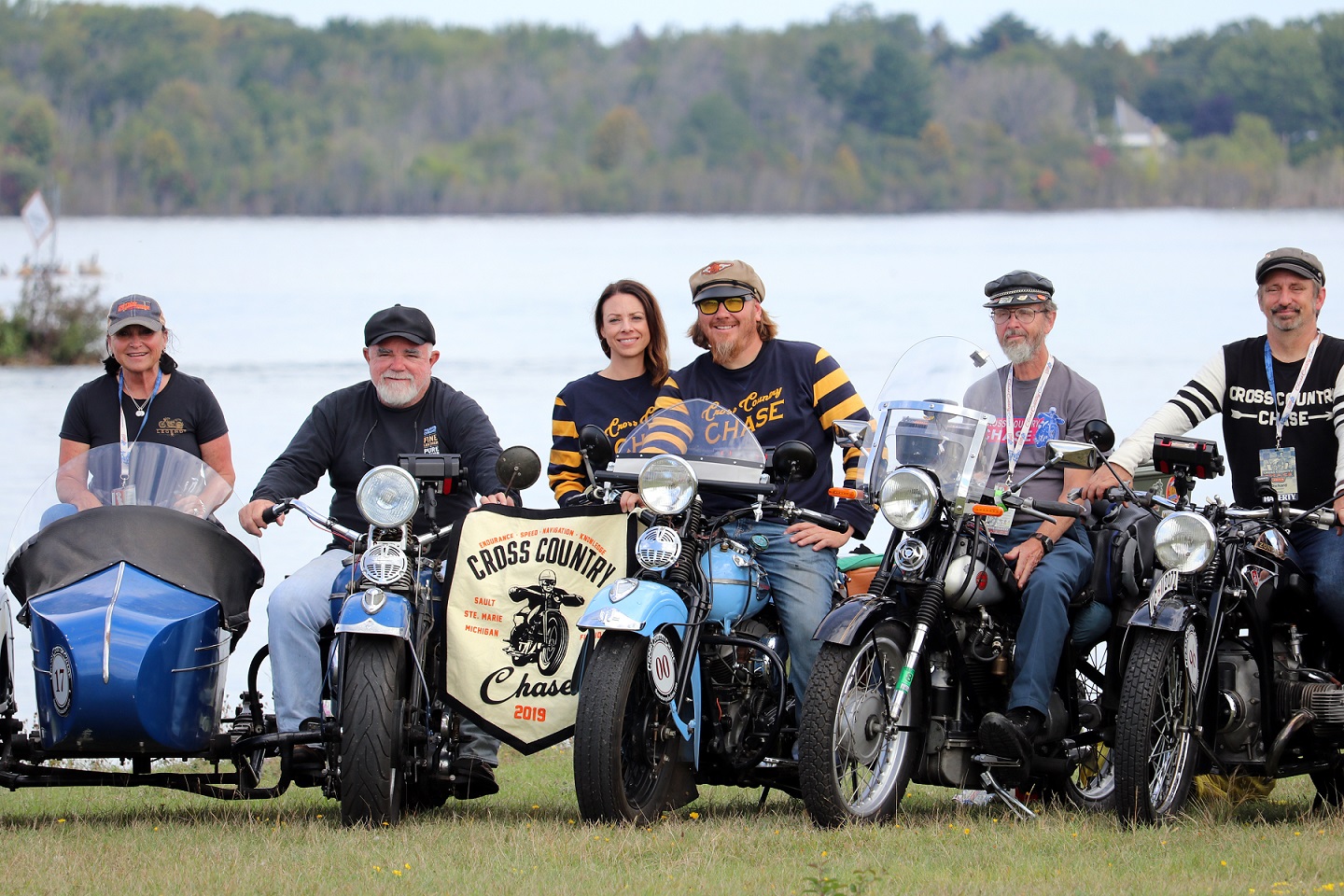 The first official day of the inaugural Cross Country Chase consisted of a scant 13-miles as a shakedown ride called the Prologue. Riders gathered on the shores of the Saint Mary's River across the banks of the Canada border to sit for a group photo taken by none other than the world-famous photographer, Michael Lichter. Aune Osborne Park in Sault Saint Marie, Michigan was the staging area as well as the Official Green Flag start.
Rider #51, Shane Masters, was the only rider unable to start and trucked his 1948 Indian Chief some 5 hours away to have his bike worked on with the hopes of meeting the group at the Ludington stop tomorrow evening. He received a DNS (Did Not Start) for the day.
Rider # 62, Scott Funk, is one of only two Class I riders on 250cc machines and, despite his missing 2 of the required miles, his handicap favored him and his 1946 BSA-C11 afforded him a finishing score of 22.0 points.
Rider #5 in Class II, James Maloney, managed only 1 mile and finished with 11 points, leaving him in 68th place. Number 99, Todd Cameron on his 1930 BSA Sloper with a 493cc engine, finished the day in first place with 30 points. Stay tuned folks, it's sure to be an exciting race as 69 riders on every imaginable motorcycle marque works their way across America. Riders are preparing for the wet forecast tomorrow as they head toward Ludington, Michigan after an arduous 267-mile ride.