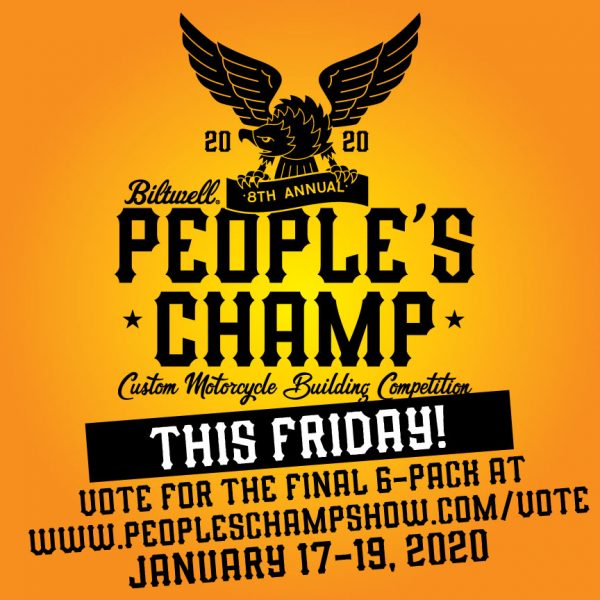 Voting Starts This Friday!
Vote for the Final Six Pack
Builders have been working hard over the holidays to create show-quality choppers that can be ridden to the stage at Cook's Corner. Our sponsors have pitched in tons of dough, and it's all going to the builders: $10,000 to the Champ and a grand to each of the runners up. This heavy purse, and the fact that the bikes get ridden to the bar are going to up the ante this year and the bikes are already off the hook as builders try to outdo each other.
Your job in this democratic process is to select the Final 6 builders who will compete at Cook's for the title of 2020 Biltwell People's Champ. Voting opens this
Friday.
You will be able to scroll through each of the builder's latest descriptions and a single photo, plus you can dive deep into their Instagram feeds to determine your favorites. We will announce the Final 6-Pack of finalists sometime
Monday
the
20th
on Instagram and Facebook:
@biltwell_peoples_champ
and
@biltwell
Instagram Feeds for the 13 Semi-Finalists: