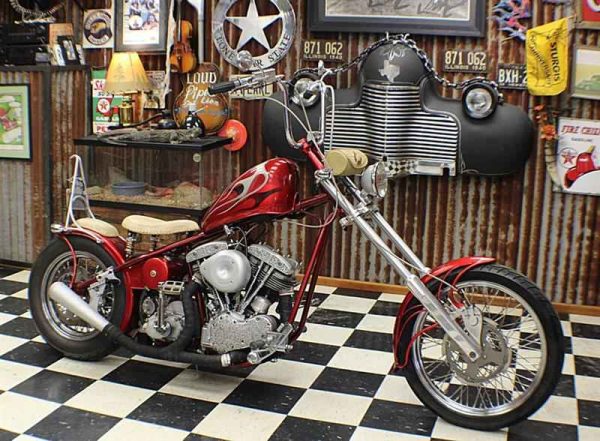 The Little Red Story, Part 1
by Kent Weeks with photos by Sil and RFR
To say this project has a long story is quite an understatement. We have all stayed friends and loosely in contact over the years. During this long, drawn-out period there are so many memories, kids, work, life and the madness that comes from it all, haha!
Sometimes things can be good and bad at the same time, and my fever for motorcycles took the lead. We ended up doing a final assembly on a project and that started to bring in more mechanical work, and that lead into more complete-build projects like Little Red here.
CLICK Here To Read this Awesome Build Process only on Bikernet.com
* * * * * * * *
Want to see 25 years worth of Custom Builds? Understand Features with Specs & How various legends in the industry did it ?
It's all available FOR NO CHARGE – exclusively on Bikernet.com !!!

If you like the editorials, feature articles, tech, tips, reviews – Support Riding Free – Join the Cantina and get free swag. Click To Visit Cantina Membership Section here for details.