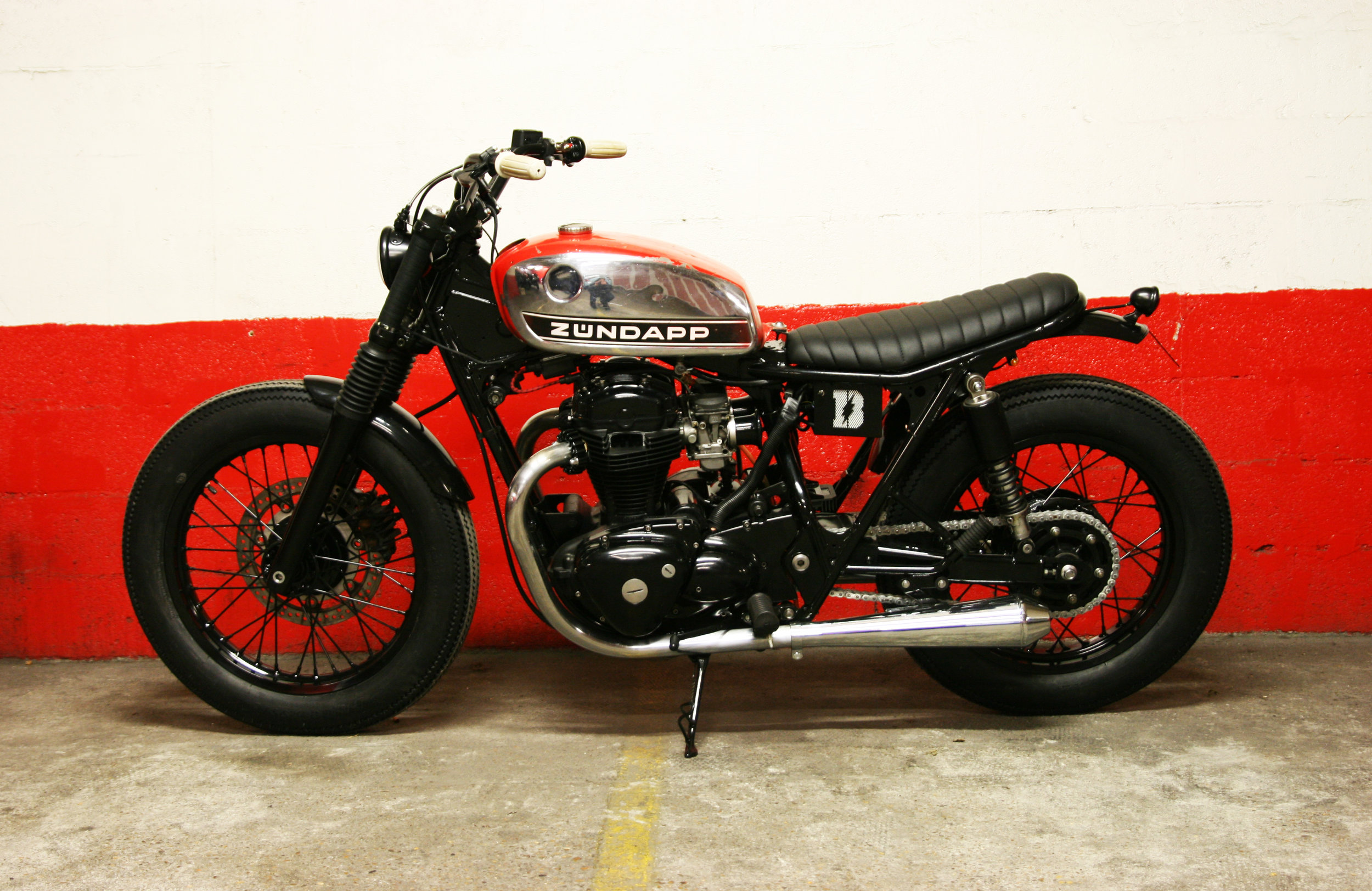 by Daniel Patrascu from https://www.autoevolution.com
The name Zundapp has long left the motorcycle scene. The German bike maker arrived on the market a bit late compared to the competition, in 1917, and was open for business until 1984, when it went bankrupt.
As a result of both that, and the fact that the bikes they made were neither popular nor numerous, Zundapp may mean nothing to a lot of people. But there are some who resonate with the moniker, and go to great lengths to honor it.
What you see in the gallery above is a 2001 Kawasaki W 650, but it's no longer called that, and it's no longer stock either. The bike in this configuration is called Kawasaki Zundapp, as a tribute to Zundapp the company, and has been modified by a Paris based garage called Blitz Motorcycles.
The built was done on behalf of a customer who got the motorcycle bug on a Zundapp KS, a line of motorcycles dating back to the 1930s. And because Blitz is in the business of taking "a personal memory of the owner of the machine and find a way to include it in the making process of the new bike," this was the idea that led to this creation.
The custom build called of course for the fitting of some special parts. The main added hardware is the fuel tank, sourced from a Zundapp KS model and fitted "as found," without any visual modifications or repairs made to it, and only with functional changes made to make it fit on the frame.
The original frame of the Kawasaki was shortened by 3 inches, and the fork lost 1 inch from its length. The engine underwent a complete rebuild, a new chain was fitted, and a Triumph handlebar made its way up front.
We are not being told how much the process of making the Kawasaki look like this cost, but the result is a sight to behold.