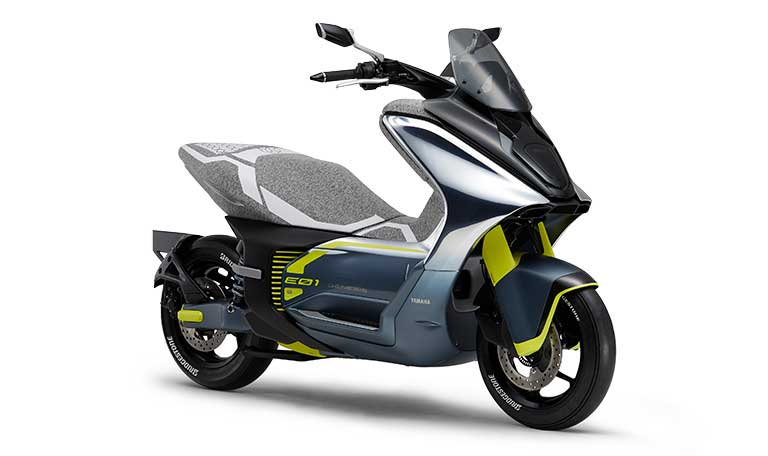 from https://auto.economictimes.indiatimes.com
Yamaha is yet to go public with the E01. However recent trademarks along with this patent show an imminent arrival for the EV is bound to happen soon.
Yamaha E01 electric scooter takes shape, patent filed. The patents show Yamaha has a new product in the works.
Yamaha plans to make a comeback in the electric scooter segment with its upcoming product – the E01.
The concept for this scooter was first showcased back in 2019 at the Tokyo Motor Show. What makes this scooter stand out from the rest of its electric cousins carrying the family name is the fact that this particular Yamaha is designed to have a 125-class or equivalent motor. This should result in a better performing EV.
The concept has undergone changes to become road-worthy. While it may not be as flashy as before, the E01 continues to carry certain design cues from the concept. Patents from the Japanese Patent Office give a clearer idea of what to expect from the EV.
Fancy upholstery has now been replaced with conventional plastic. Traditional tail lights with reflectors can also be seen to allow it on city streets. The battery pack is expected to non-removal. The electric motor is behind the frame to power the rear wheel.
Most of the changes in design to the Yamaha E01 are to make mass production easier while also keeping costs reasonable.