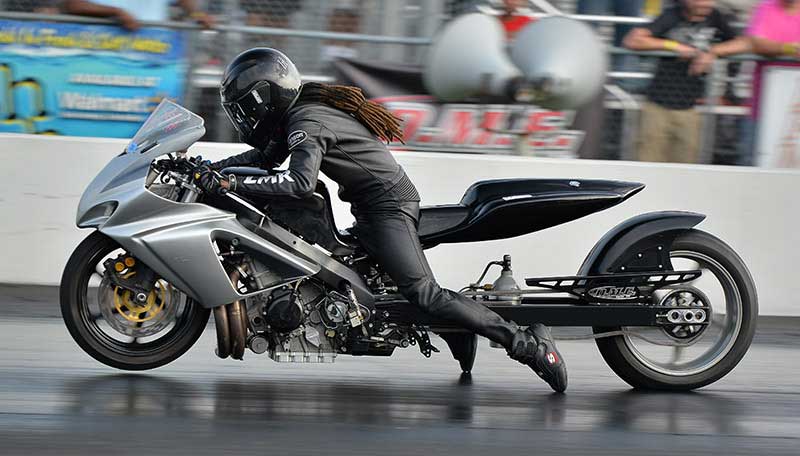 The Xtreme Dragbike Association (XDA) is an east coast motorcycle drag racing series.
This past weekend Maryland International Raceway hosted a record sized crowd at the 21st annual WPGC Bike Fest with over 9,000 fans in attendance! The XDA continues to deliver the largest motorcycle drag racing event in the industry. The event also featured Live music, a Freestyle Motocross show, sound competition, custom bike show, a huge vendor midway, and a hot bikini contest.
The action on the track yielded a stout 810 entries for an exciting weekend of competition. The record spectator turnout enjoyed the variety of activities going down in the pits and the non-stop on-track action. With something for everyone, it's no surprise this event grows every year.
Join the Cantina for more – Subscribe Today