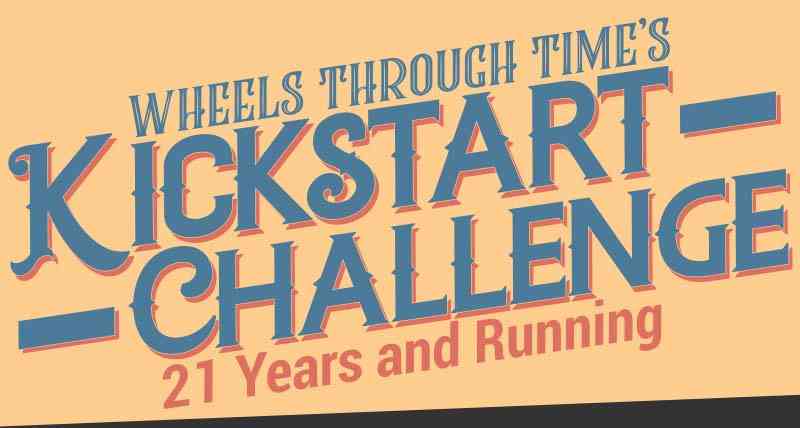 Thanks to your support, last year, we raised $101,255 of our total $300,000 goal to install a fire suppression system throughout the Museum facility. We're proud to announce that the project is now underway!
The first phase of installing the fire suppression system is almost complete, and we are on track to have the entire system installed by the end of our 2023-2024 winter break!
This is where we need you!
JOIN THE CAUSE
https://wheelsthroughtime.com/kickstart/
We are starting the final round of the Kickstart Challenge to raise the remaining needed funds! With your help, we can make sure that the history housed within the Wheels Through Time Museum is protected for future generations.
View the Current Leader Board at https://wheelsthroughtime.com/kickstart/
The Mission
To outfit the 38,000 sqft Museum building with a pre-action fire suppression system and a new fire alarm system to ensure that the over 375 rare and unique motorcycles in the collection are kept safe for years to come.
The Progress
Currently, the main water supply for the fire suppression system has been dug and laid. This line connects the municipal water supply to a newly constructed riser room at the back of the museum. This riser room will house the system's pump, controls, and other necessary equipment.
Along the back of the museum, engineered hangers have been installed to allow the sprinkler main line to be mounted along the back of the building. The sprinkler main line installation is projected to be completed by mid-July 2023.
The Next Steps
Over the 2023-2024 Winter season, we will retrofit and install the rest of the fire suppression system inside the museum. This will include all sprinkler lines and heads as well as smoke and heat sensors for the fire alarm system. Once completed, tested, and approved, you and we will have confidence in knowing the whole museum and the collection are protected! This fire suppression system will also open the door for something we are often asked about, the potential future expansion of the museum facilities.
Preserving our nation's motorcycle history has never been so important! Thank you in advance for your support in the future of "The Museum That Runs!"
* * * *
Tell 'em Bikernet.com Sent Ya