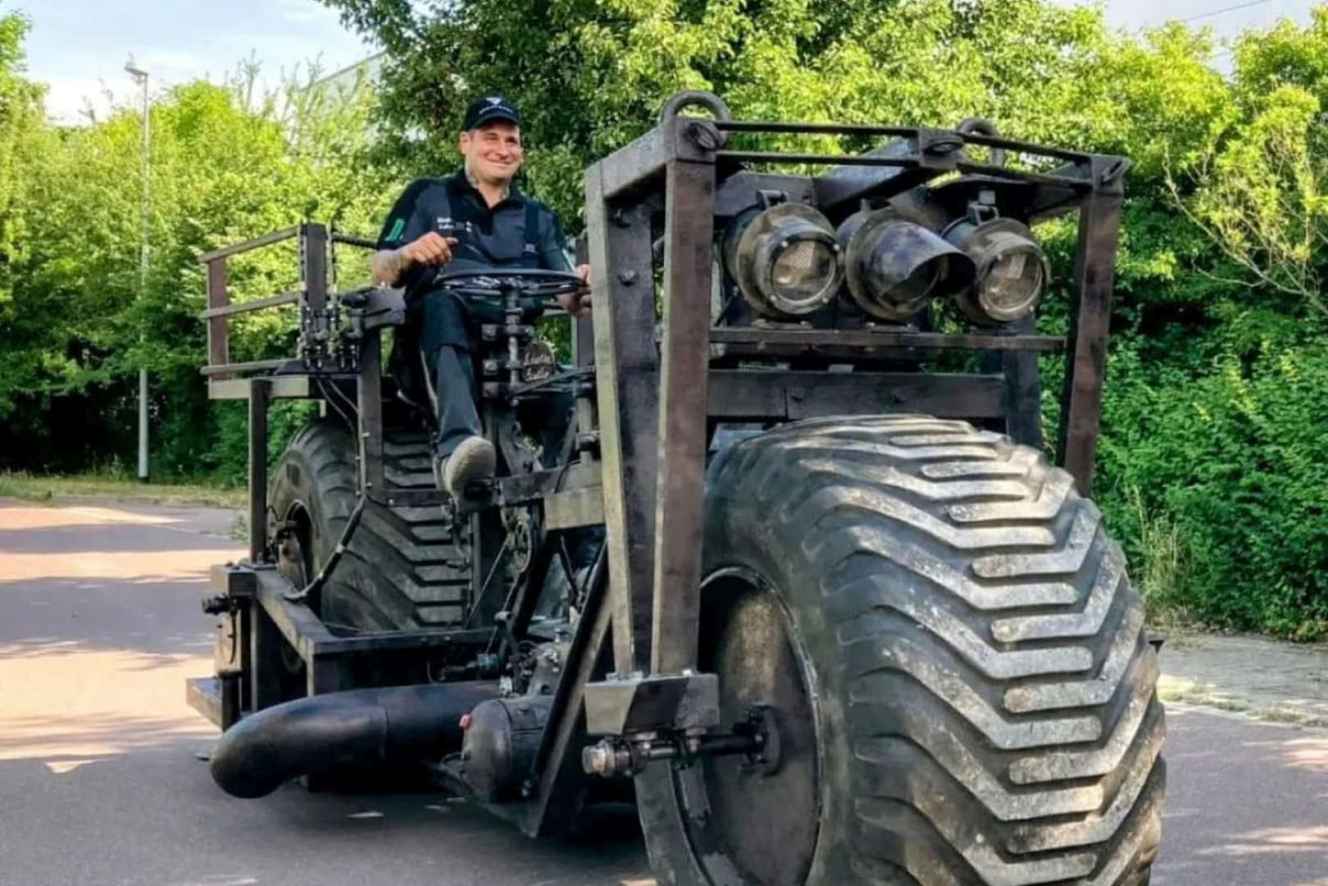 with inputs by Buzz Staff from https://www.msn.com/
Would be a challenge for any Salesman to peddle this (punny, isn't it ? )
World's Heaviest Rideable Bicycle Weighs 4,800 Pounds, Can Tow 15 Tonnes Of Weight
Germans cannot stop innovating with automotives! How about reimagining a bicycle? A German constructed the world's heaviest rideable bicycle by using scrap metal. This 4,800-pound behemoth is called Kleine Johanna. The bicycle has made entry into the Record Institute for Germany, a national version of the Guinness Book of Records.
At 5 meters long and 2 meters high it weighs heavier than a common hatchback car. So how to pedal such a behemoth bicycle? Sebastian Beutler, who made this bicycle said he has fitted the gearbox of a truck to make the bicycle run.
Kleine Johanna has 35 forward gears and 7 reverse gears. The special element is that only one person can run it via a pedal and almost 15 tonnes of weight can be towed simultaneously.
The cycle even has a built-in engine, but is used to drive the alternator that charges the user's smartphone. Sebastian declined to reveal the bike's maximum speed. Yet he plans to take it to Baltic Sea for a vacation. It would be a 389-kilometre ride. He expects it will take him about a month to complete.
Kleine Johanna translates to "Little Joanna" in German language. Sebastian has built vehicles from scrap metal for quite some time.
We wish more people would "re-cycle" like this !!
* * * * * * * * * * * * * * * *