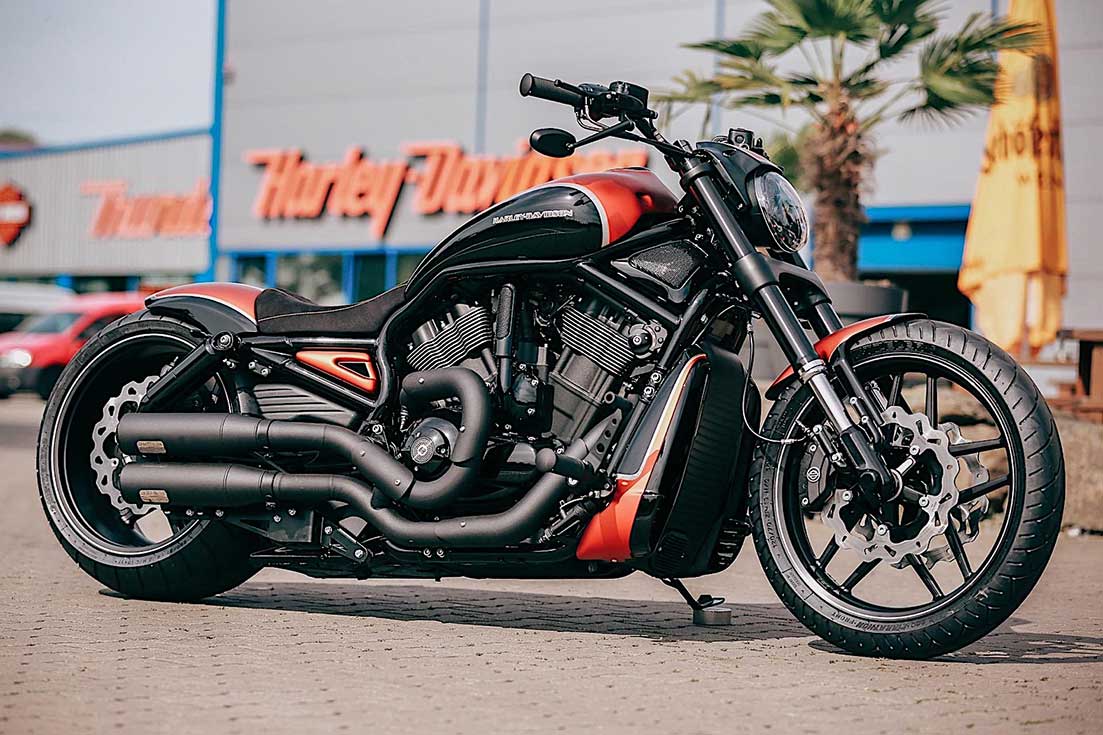 by Daniel Patrascu from https://www.autoevolution.com
For many bikes lovers out there, the Harley-Davidson VRSC is the most extreme motorcycle to have come out of Milwaukee. More or less short for V-Twin Racing Street Custom, the nameplate entered the Harley portfolio back in 2001 as the first bike using a modern-day DOHC engine with liquid cooling – the Revolution powerplant.
Born as a weapon to fight off other muscle motorcycles, especially Japanese ones, the V-Rod as it came to be known was made until 2017 in a number of variants, including a non-street legal one called the Destroyer and meant for the drag strip.
Of the ones that were allowed on public roads, the Night Rod, available for just two years between 2006 and 2008, is one particularly appealing canvas for a certain German custom shop we like to feature: Thunderbike.
About a month ago we showed you the Thunderbolt, a Night Rod-based build meant to advertise a certain Dr. Jekill & Mr. Hyde exhaust system. Given how V-Rods, especially of this variety, are rare, we thought we'd bring another one to your attention.
This one is called Sun Rod, as if denying the nature the original creators bestowed upon it. Described by Thunderbike as "optically perfect on the ground," it too uses a Dr. Jekill & Mr. Hyde exhaust, but several other pieces of hardware too, making it significantly different, at least visually, from the Thunderbolt.
Overall, not many parts went into changing the natural face of the bike, but the ones that did are very effective. We're talking about an air ride suspension that can lower the height of the two-wheeler, a new forward control kit, a new, 18-inch rear wheel, and other minor tweaks like front turn signals, grips, and a custom tank cover.
The special changes made to the VRSC (mind you- that's a guesstimate based on the info provided by Thunderbike) amount to around 3,600 euros, which is around $4,400 at today's exchange rates.