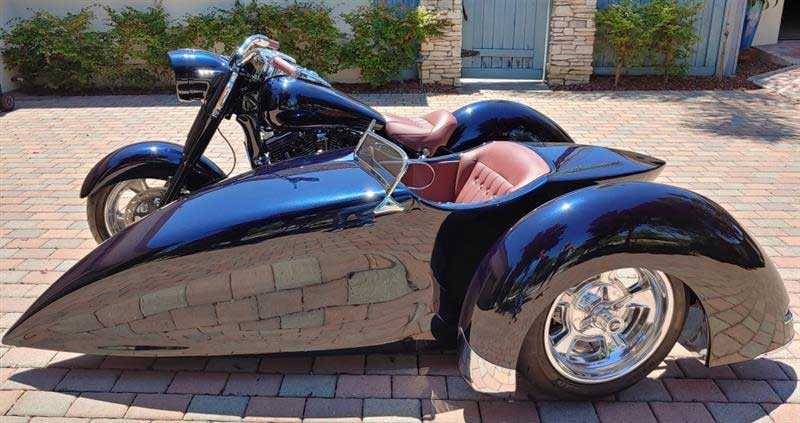 Twenty Years of Chopper Dedication and Hard Work
by Dan Stern
Decades ago (mid '90s) Paisano Publications came out with an upscale magazine called VQ. I'm sure a take-off on GQ. People scoffed because the RUB thing was in full swing. I didn't care because it was another great publication from bikers for bikers. It was tailored for the upscale market complete with ads for cologne, soap and other things you'd never find in Easyriders. The best part was a feature on artists concepts.
VQ's editor, Keith (Bandit) Ball was running it while juggling the editorship of Easyriders and countless other publications.
Owner: Dan Stern
Bike: 2004 Harley-Davidson Softail w/left-hand sidecar
Join the Cantina for more – Subscribe Today.