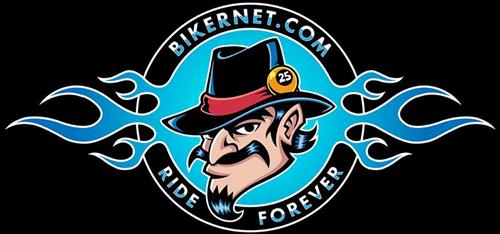 5-Ball Racing is Cooking with Gas (or Fossil Fuels) –
Frank Ball Jr. is creating new shirt art and new photo sessions for 5-Ball Racing leathers.
I had a strange series of phone calls the other day. I was speaking with Hal Robinson's ex and my phone started to beep, it was David Mann's wife Jacquie Mann. I thought, "What the hell?"
I've worked with Hal's ex for a while and recently her designer friend took a piece of Hal's art and modified it onto a bandana. We have a few and if you order one of his shirts or a piece of art you will receive one of these cool bandanas absolutely free, no extra charge.
In the meantime, ride fast and free forever.
–Bandit
You can Sign Up for the Free Weekly Newsletter to get a Summary of the Bikernet content by CLICKING HERE.
The Bikernet Weekly News is sponsored in part by companies who also dig Freedom including: Cycle Source Magazine, the MRF, Las Vegas Bikefest, Iron Trader News, ChopperTown, BorntoRide.com and the Sturgis Motorcycle Museum.
The Cantina Membership is your Backstage VIP Pass with Exclusive content – 25 Years of Features, Tech, Fun, and of course all of Bandit's novels – all of it accessible all the time.
If you sign up for a two-year Cantina Membership, you will receive a signed book and lotsa swag from the crew. Click for more info.