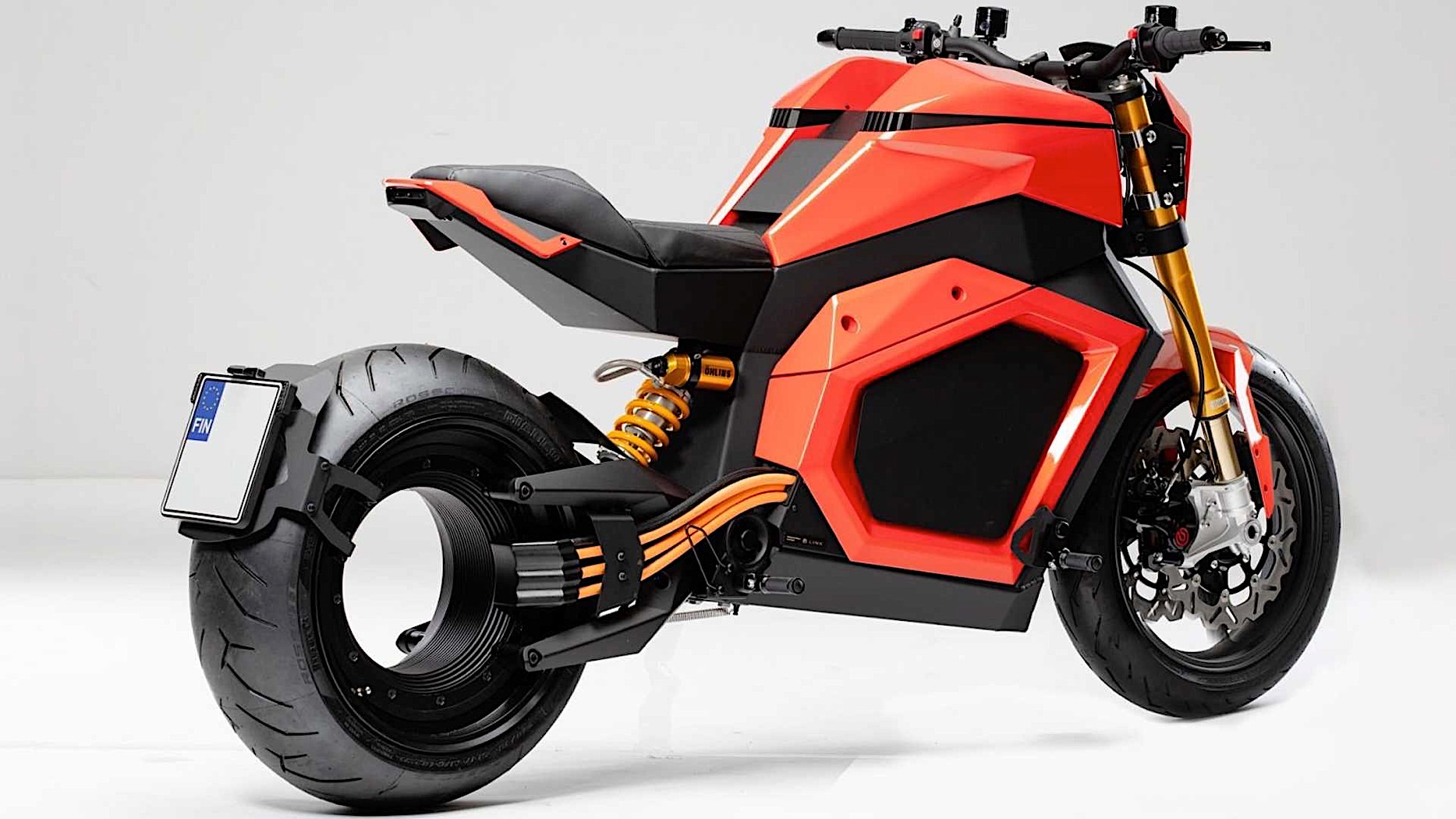 by Daniel Patrascu from https://www.autoevolution.com
Despite the increasing interest of the customers in electric motorcycles, established bike makers are still reluctant to jump on this new mobility train. Only one of them, arguably the world's most famous, announced a mass-production electric motorcycle.
That's the LiveWire, shown by Harley-Davidson in 2019, should have been a game changer for this segment, but various issues and then a global health crisis have kind of put a dent into Harley's plans.
While the behemoth is still wrapping its head around how to move forward, start-ups are wasting no time in coming up with increasingly appealing designs.
As one of the leaders when it comes to electric mobility in general, Finland is the perfect place to be for up and coming talents in the industry these days. And from Finland comes this bike here, called TS, and manufactured by a start-up called Verge.
Shown for the first time last year, the TS comes to the world as a hubless rear-wheel electric bike with capabilities that should dwarf those of the LiveWire.
Whereas the American machine is good for 98 miles city (158 km), the TS brings a range close to double that: 186 miles (300 km).
The Finnish-build offers a 0-60 mph (97 kph) acceleration time of under four seconds (LiveWire does it in 3.5), 107 hp of power and 1,000 Nm of torque. The top speed is limited to 180 kph (112 mph).
The Verge TS has a starting price of €24,990, which is the equivalent today of close to $27,000. That's a tad cheaper than the LiveWire, which Harley sells for $29,799.
For a number of reasons, the comparison between the TS and the LiveWire may not be fair game, but it goes to show that established bike makers are not really making an effort in this segment, at least not yet.
Sadly, some start-ups don't seem to have the power to stay afloat for long enough to see their designs go into production.