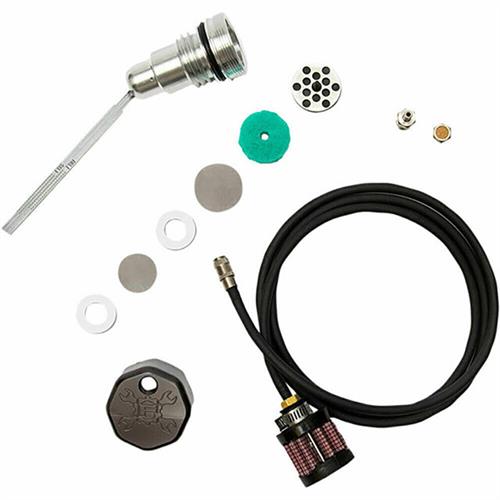 For Twin Cam and M-Eight Touring
Photos and text by ROGUE
The Feuling Billet Dipsticks are made In America and they vent excessive crankcase pressure from the oil tank on Harley Touring Models through a PCV style breather.
Blow by is pressure that is forced past the rings and cylinder walls and ends up in the crankcase and then into the oil tank. All internal combustion engines have a certain amount of crankcase pressure and it does increase with miles. Large cubic inch engines have a tendency to have more blow by as well.
The Vented Dipstick comes with a sheet of instructions and I suggest you read it before starting installing this product.
Join the Cantina – Subscribe Today