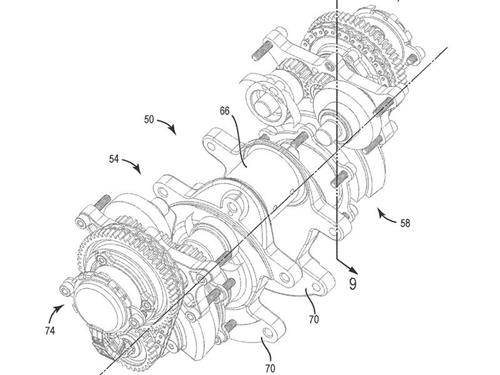 Seems there's still some life left in the air-cooled pushrod engine.
Despite launching the LiveWire electric bike and entering a new performance echelon with the 145-hp, water-cooled Revolution Max engine, Harley-Davidson's future is still firmly pinned on its traditional air-cooled, cam-in-block V-twins—and the firm is developing a completely new engine that ticks those familiar boxes.
New patent applications from the firm reveal that it's developing a completely new air-cooled, pushrod V-twin that combines old-school appearances with modern technology including variable valve timing.
Join The Cantina – Subscribe Today