This is for those committed to keep driving alive
Never Stop Driving ! Two things are on my mind: A recent sale of a used Volkswagen and a podcast in which Elon Musk said Tesla cars will have Level IV autonomous capability in 2023. I think the two are related. Let me explain.
While I would not mind an autonomous pilot myself from time to time, I am first and foremost a driver. The one thing I've had in common at all my gigs is that I have no off-hours from cars. I spend nearly every waking minute either working on cars; driving cars, whether around town or, my favorite, long road trips; racing; or passing on my enthusiasm.
Your humble narrator fathoms deep in the car thing.
–by Larry Webster from Hagerty.com
* * * *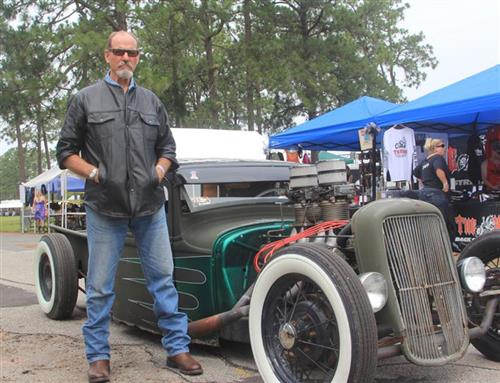 If you haven't already, Check Out the Brand New 5-Ball Racing Garage Online Shop !!!
CLICK HERE: You will find unique Motorcycling Gear designed by Lifelong Bikers & Custom Builders.
Riding Free for 25 Years, celebrate Bikernet.com