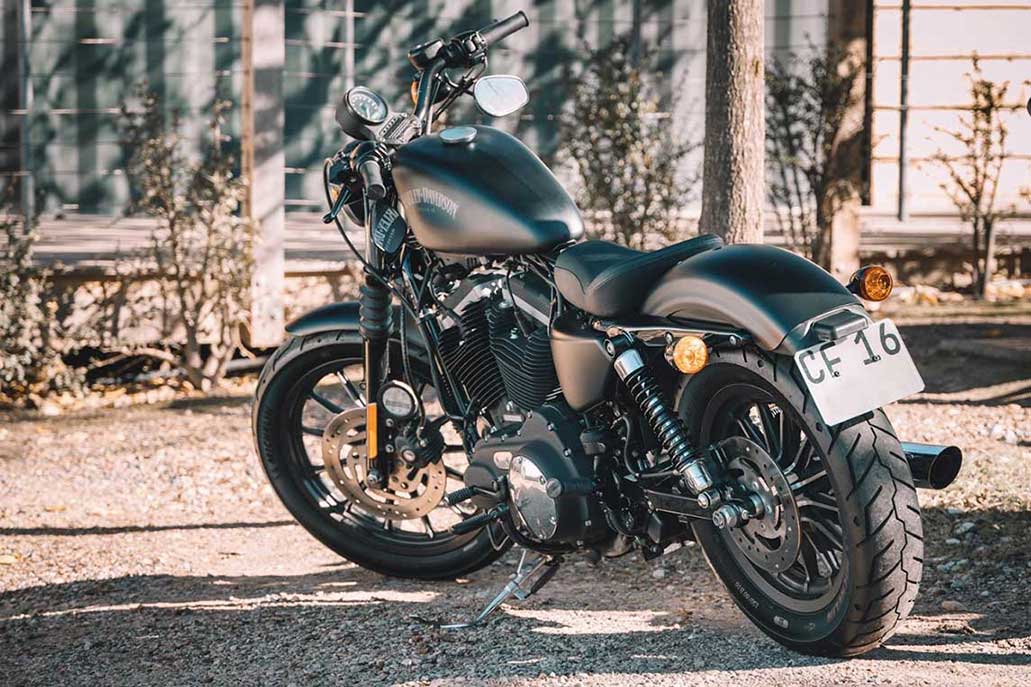 Motorcycles that are more than 25 years old are regarded as classic. If you want to buy a classic motorcycle, there are several factors that you must consider. Some of the things that you may need to take into account include budget, and how old of a bike you intend to buy. Choosing the right bike can be a daunting task since there are a lot of different bikes available on the market. Read on to learn the useful tips for buying a classic motorcycle.
Purpose of the Bike
First and foremost, you must clearly define the purpose you want the classic motorcycle to fulfill. There are different types of motorcycles, and these have been designed for various purposes. Therefore, you must select the bike style that best suits your needs. The common types of motorcycles that you can get on the market include the following:
Standard motorcycles are ideal for general purposes and appropriate for beginners and regular commuting. With this type of bike, you can save money, but it is not appropriate for long distances.
Cruisers are heavy, and they are good for style, comfort, and tall riders. However, the bikes are bad for small riders and off-road conditions.
Sportbikes are built for high speed and performance.
Touring motorcycles are designed for long road trips, and they offer comfortable riding. The bike also comes with additional features that make riding comfortable.
Dual sport motorcycles are good for off-road riding, and they are also lightweight.
If you want the right bike, you should look into these categories.
Type of Bike
There are different types of motorcycles that suit the needs of every kind of rider. To determine the type of bike that is right for you, you must consider your intended use, where you plan to use the bike, and your experience level. Professional marketers at timeless2wheels.com explain that there are different factors you should consider when you want to buy a motorcycle. For instance, it is imperative to know the engine size that can fit your needs. The engine sizes for motorcycles range from 250cc up to about 1,400cc. If you want an entry-level and low-cost bike, smaller engines in the range of 250cc to 500cc can be ideal for you.
Smaller bikes are easier to handle, especially when you are a beginner. Other specifications that you should consider when buying a classic motorcycle include weight, top speed, and fuel tank capacity. You may also need to check if the seat height is suitable for your needs.
Price of the Motorcycle
It is essential to consider the price of the motorcycle. Different factors like the type of bike you choose and whether you want a used or a new one determines the price. For a used bike, you can expect to pay a few hundred dollars. On the other hand, new bikes start from about $3,000. It is essential to define your source of funding. There are also additional costs that come with buying a motorcycle. These costs include riding gear, insurance, and licensing fees for your bike. More importantly, you must consider the maintenance costs of your bike and the availability of spare parts.
Buying a Used Motorcycle
When you are a beginner, a used motorcycle can offer you the best value and cost you less than a new bike. However, getting a reliable bike can be difficult if you lack knowledge about motorcycles. You must avoid motorcycles with high mileage, salvage titles, and excessive wear. The best way to get the right bike is to have it inspected first and do some research to get details about the value of the motorcycle.
Inspection of the bike should include checking for leaks, abnormal wear, rust, brakes, exhaust, chain, wheels, and others. You must ask useful questions to the seller of the motorbike so that you can make an informed decision. You can also check feedback about the seller before you buy a bike from them. Alternatively, you may also try to get referrals from other people like friends and family members.
Motorcycles are used for different purposes, and they come in various types and sizes. If you want to buy a classic motorcycle, there are various things that you should consider. The first thing to do is to define your needs so that you can get the right type of motorcycle. You also need to take into account other elements like the cost of the bike, availability of repair parts, and other related expenses. You should also procure insurance for your motorcycle so that you get coverage in the event of an accident.