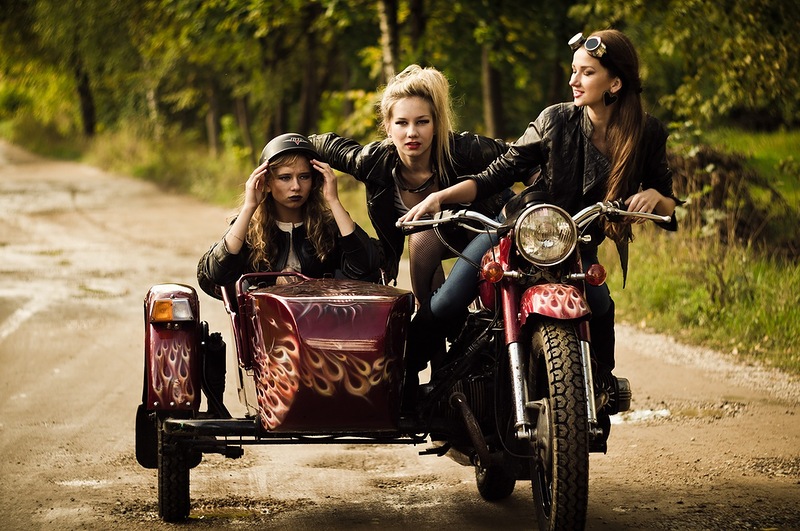 Motorcycles on Three Wheels
The sidecar riding experience and how to do it
by Ujjwal Dey
Motorcycles are fun. And so is travelling long distances or touring on motorcycles. Many touring options are available for big bikes with big budgets. But suppose you are young and wild and free but on a limited budget, what do you do? Ask your friends and they will say a car trip ain't as much fun as being one with the road on a motorcycle. The environment, the atmosphere, the surroundings, it all hugs you, body and soul, when you tour on a motorcycle. So, here is an option hippies globally celebrate–Sidecars. A third wheel for your motorcycle. No more slippery roads for your two-wheeler. More luggage space. Bring more friends to the road trip party. Bring your dog too.
We recently covered the Ural Motorcycles phenomenon on www.BikernetTrikes.com and if that has inspired you but you are not sure about buying a whole Ural, well just buy a sidecar then. There are many companies including Ural itself, which sells Sidecars as an accessory for your existing motorcycle. So no, you don't have to switch loyalty or buy a new bike. Just buy the goodies to attach a sidecar to your Harley-Davidson or Triumph or Indian.
CLICK HERE TO SEE THE FEATURE ARTICLE
Let us know your experience and adventures at wayfarer@bikernet.com