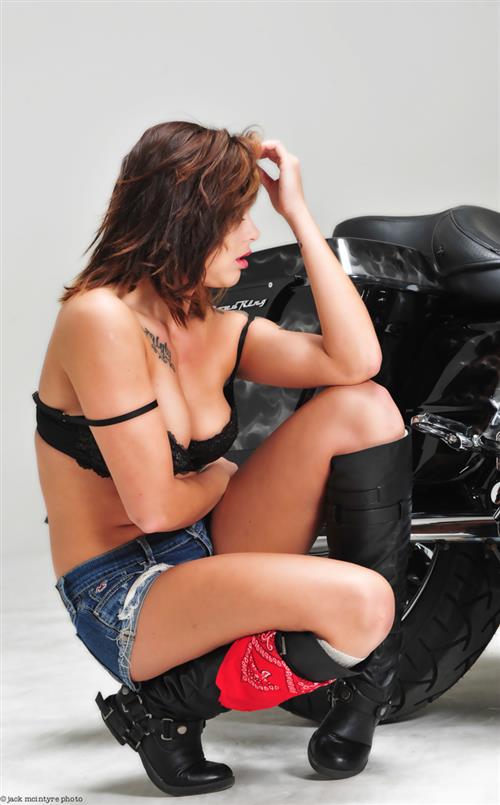 Leigh from North Carolina was beautiful, and knew exactly what to wear and how to pose.
Photos and text by Jack McIntyre
I had a few friends bring over some classic hot rods and a bagger. When she arrived, I looked her over and couldn't wait to start shooting.
Check out All the New Photo Galleries on Bikernet.com
Jack McIntyre covers all major Motorcycle Events all year round. This time, he didn't have to travel far, as Leigh walked in to his studio.
Catch all the fun, event photographs and the parties that make you feel FOMO – in the Cantina Section only at Bikernet.com
You will never have any more Fear Of Missing Out with Bikernet.com & Jack McIntyre.
Join the Cantina for more – Subscribe Today.