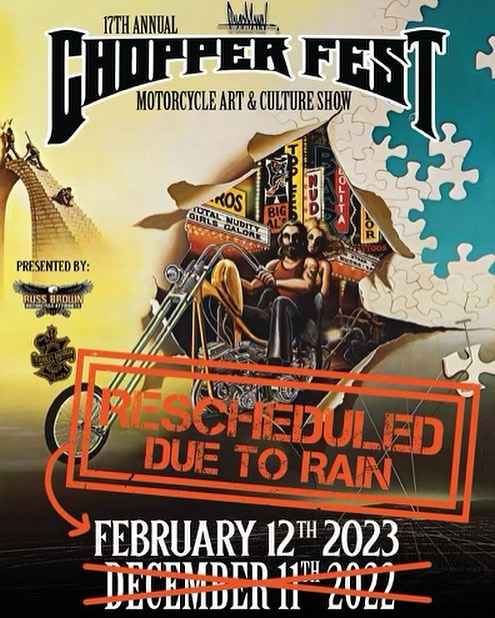 As many of you have noticed and have been calling us about, a storm is hitting So Cal this weekend, especially in Ventura, CA, where multiple weather apps forecast an inch or more rain between Sat-Sun. With this news, we have made the tough decision to reschedule the event, as we did back in 2018.
The rescheduled date will be Sunday, February 12th, 2023. All GA tickets, bike show registrations, and vendor spaces will transfer to the new date. The artists, bike builders, vendors, and sponsors work too hard all year to create great stuff for the show. We can't put on the show in the rain and risk poor attendance for them.
We wanted to give you as much notice as possible to adjust your plans. Please help us spread the word so as not to inconvenience anyone. Thank you for understanding, and we hope to see you in February.
* * * * * * * *

* * * * * * * *