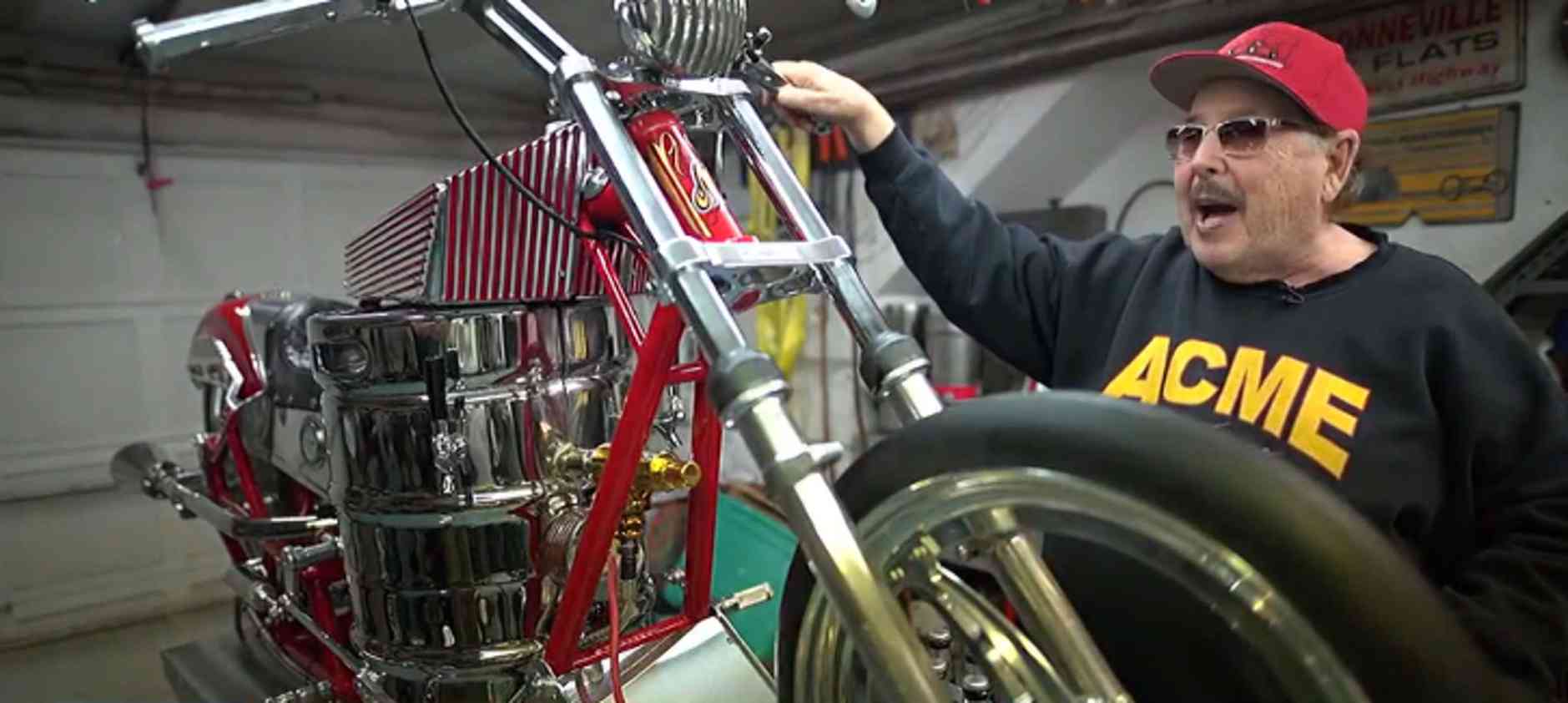 with inputs by Kumar Debvrat from MSN.com
An American Has Created A Beer-Powered Motorcycle,
Claims It Could Reach Speeds Of Up To 240 Km Per Hour
Ky Michaelson, is an American infamous for unusual inventions. His past accomplishments include a rocket-powered toilet and a jet-powered coffee pot. Now his latest invention is: a beer-powered motorcycle.
Speaking to Fox9, Ky explains that the unique motorcycle has a 14-gallon keg with a heating coil instead of a gas-powered engine. This coil heats the beer up to 300 degrees, which then becomes super-heated steam in the nozzles, making the bike move forward. Ky's garage in Bloomington is where he built this unique motorcycle that runs on beer (or is it steam?).
Ky told the publication that he aims to do what others have never done. He blamed the rising prices of gasoline as a reason for not finding it useful for powering a vehicle.
Ky, is nicknamed 'Rocketman' for being the first civilian to launch a rocket into space.
The motorcycle could reach speeds up to 150 miles per hour (240 km per hour) as per Ky. He hopes to take the bike to a drag strip soon to test its capabilities. The unusual inventor also noted that any liquid, including Red Bull and Caribou Coffee, could fuel his bike.
So far, Ky's vehicle has made it to a few local car shows, where it won the first position. Ky had also shared a video on his YouTube channel 9 months ago, featuring his son presenting detailed information about the motorcycle.
Ky Michaelson, a space and movie stunt enthusiast, has created many such innovations in the last few years and converted his home into a museum.
* * * * * * * * * * * *