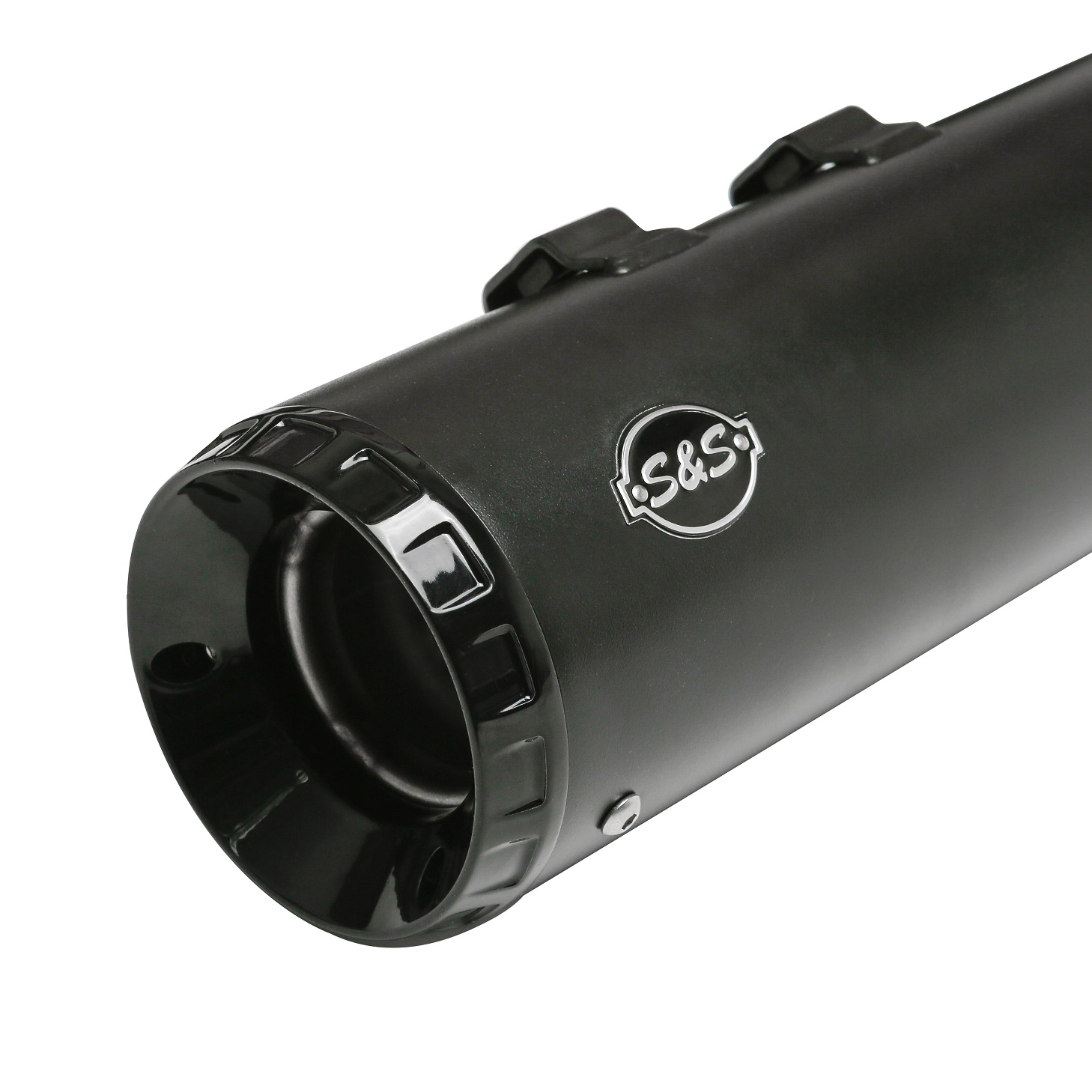 NEW –  GNX 4.5" Slip-on for HD Touring models
The M8 engine is a powerhouse, but a low idle combined with a plugged up exhaust conspire to mute the true sounds of freedom this machine was designed to roar. Not to worry, the folks over at S&S have created the GNX slip-ons with one thing in mind and that's belting out the flag waving, eagle flying song of the American v-twin. Combining a 4.5" shell with a tuned baffle and race inspired tip, the GNX lets the sound and power flow out of the M8. Wait, you only want one eagle and a few flags? Not a problem, they include a removable dB reducer that lets you tune the sound to suit your version of the American dream. Made (and chromed) in America, the warranty friendly GNX is also available in their new Guardian Black finish and relieved for shocks up to 13.5".
All this freedom and they still managed to come in at $474.95 per pair in black and $589.95 in gleaming chrome.
Check out the GNX Slip on on their site or hit up your local dealer for more info. https://www.sscycle.com/letfreedomfly