We sold out of my second book "OUTLAW JUSTICE." I'm in the process of having it set up on Kindle, so I can print more. But I do have some posters of the cover art by Eric Herrmann. The next two-year Cantina Member gets a poster as part of his or hers bling package.
The poster is signed by me and Eric.
In the meantime, keep building oily motorcycles and riding free.
–Bandit
The Bikernet Weekly News is sponsored in part by companies who also dig Freedom including: Cycle Source Magazine, the MRF, Las Vegas Bikefest, Iron Trader News, ChopperTown, BorntoRide.com and the Sturgis Motorcycle Museum.
* * * * * * * * * * * * * * * * * * * * * * * *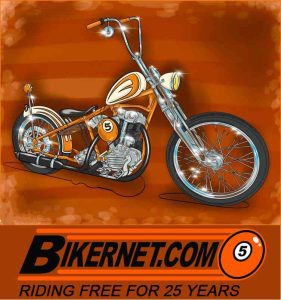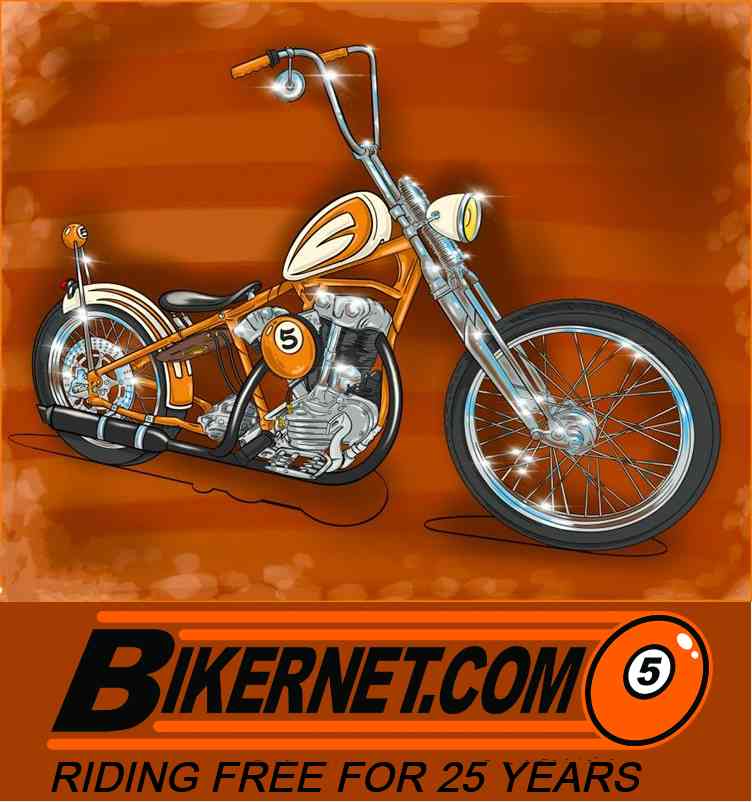 Support Bikernet.com Content and Get Free Bling along with 25+ years of Online Archive of Custom Culture.
Click to View Cantina Membership Options