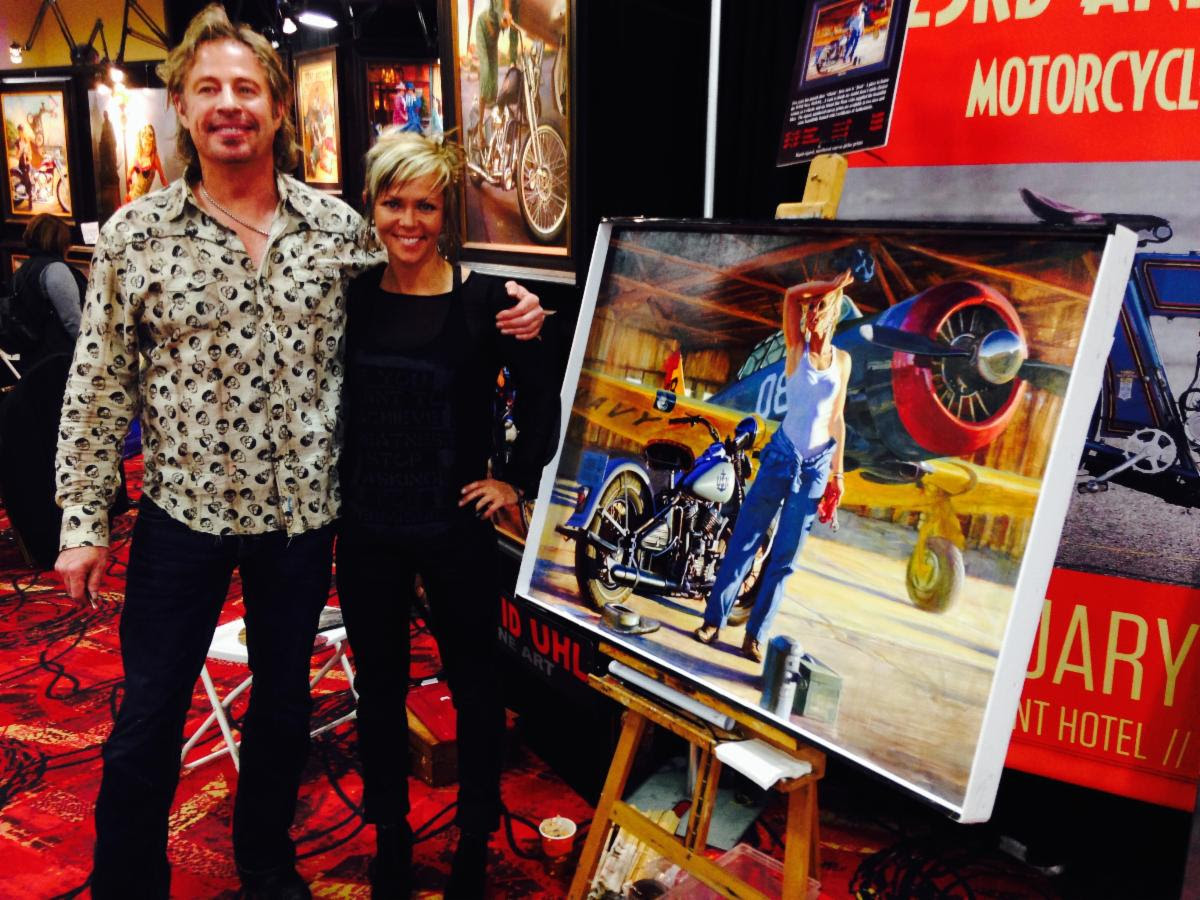 It is with great sadness that we share the news of the passing of Jessi Combs. An industry icon, Jessi was an amazing soul.
If you want to learn more about Jessi and her life, simply search her name on the Internet. And prepare to be amazed!
I've told this story countless times over the years – during the photo shoot for David's piece featuring her, she was by far the toughest person there. It was late December here in the Denver area and it was COLD. She never complained once…while the rest of us big tough guys were doing anything we could to stay warm.
Her smile and laughter brightened our days when she visited us in Daytona and Sturgis the past few years.
Jessi, you will be missed…gone too soon.
— Artist David Uhl