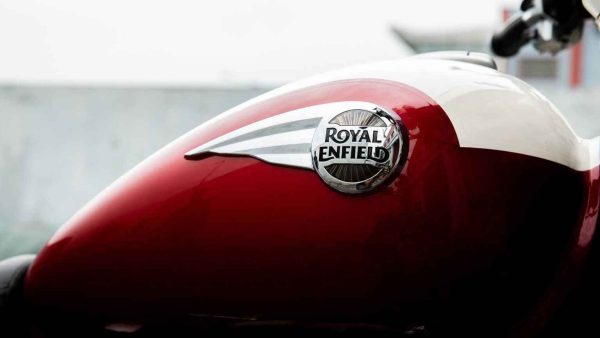 with inputs by Enrico Punsalang from https://www.rideapart.com
First Royal Enfield Electric Prototype Expected To Break Cover In 2023
The manufacturer is set to build a new factory where electric motorcycles will eventually be produced.
The words "electric" and "retro" don't usually belong in the same sentence, especially when it comes to motorcycles. However, Royal Enfield, who previously announced that it was developing its very first electric motorcycle may be nearing a working prototype.
Electric motorcycles will never be able to exude the same charm and riding sensation as that of a thumpy single-cylinder, or a burly parallel-twin, but it can make up for this when it comes to styling, and ultimately, fit and finish. That is of course the specialty of Royal Enfield, distinguishing it from all the 'modern' motorcycles. Plus, Enfield's cost a fraction of the price and establishes your own unique presence on the road.
Little is known about the specifics of Royal Enfield's upcoming EV adventure. Enfield is reportedly gearing up to ramp up its production. Specifically, the company has recently acquired a new 60-acre parcel of land in Cheyyar near Chennai, where a new, cutting-edge production facility is set to be constructed.
There are reports from multiple Indian motoring publications which suggest that Enfield's first EV will eventually be manufactured in this hi-tech facility.
Endield EV is undergoing development in its exisitng Vallam Vadagal plant with a dedicated production line set up precisely for RE's EV range of bikes. Maybe another facility may come up through Stark Motor, a Spanish EV firm Royal Enfield recently acquired. Stark's technology could play a major role in the development of Royal Enfield's upcoming EV line.
Also, its no secret about Royal Enfield being in no rush to produce its electric vehicle range. The company has emphasized it wants "to get it right the first time." This probably includes carrying the brand's retro-inspired legacy into the electric age.
The new Cheyyar plant will also be equipped to produce RE's existing model range leading up to 2025. After which, depending on the demand, it can be configured to produce EVs.
* * * * * * * * * * * *