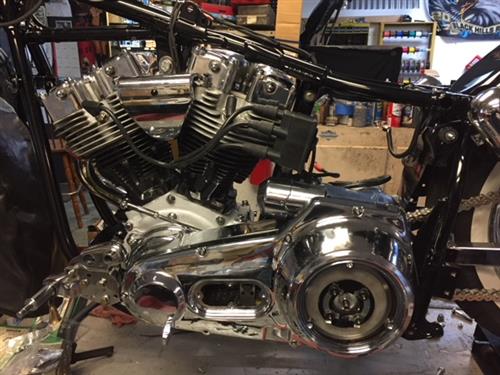 Prepping for the Charlotte ER Show
By Stealth with photos by the magnificent Vicki
The magnificent Stealth wrote this one week before the wild Easyriders Bike Show in Charlotte, NC. This show was always one of the best in the Easyriders annual series of shows. It consistently brought out the best in customs from the Easter seaboard. Mike faced stiff competition and a dire deadline to finish this restoration on time. Hang on!