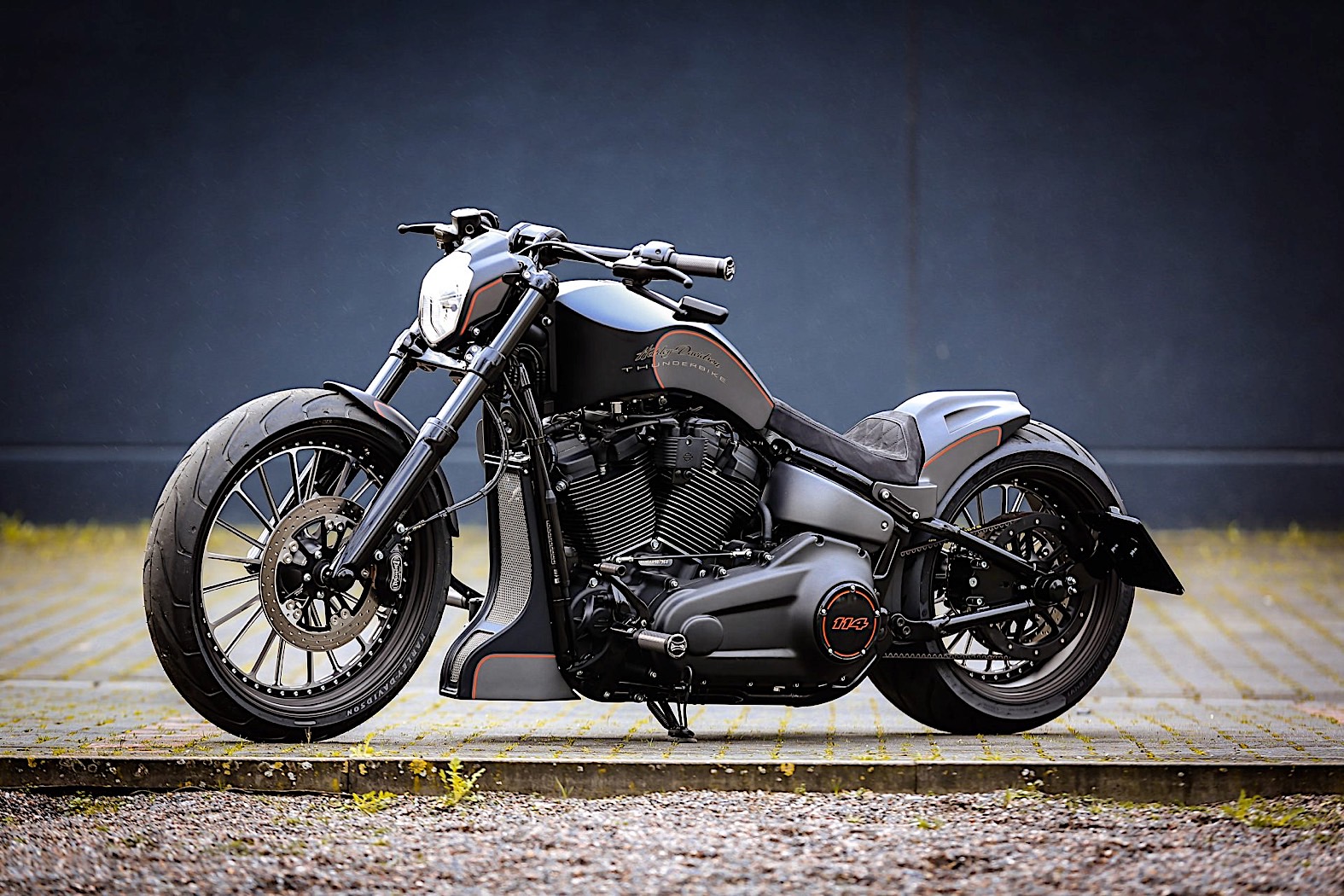 by Daniel Patrascu from https://www.autoevolution.com
Harley-Davidson describes its Breakout model as a "muscular modern chopper with pure stop you in your tracks attitude" and by all accounts they are right. But as is the case with most Harleys, the Breakout too can be much more than what stock has to offer.
Usually coming to the road as a long ride with round lines, the Breakout was turned into something else, lower and sharper, by a German custom shop by the name of Thunderbike.
The group has been in the business of selling both stock Harleys and customized parts for them for the past 20 years, and it is one of the most active such garages in the industry.
Their Breakout conversion is named Razorback mostly due to the fact that the soft, flowing fuel tank and rear fender have been replaced with custom hardware, both designed with edges sharp enough to give the motorcycle a whole new shape.
Aside from the tank and fender, the Breakout has been fitted with the usual Thunderbike styling kit, which includes anything from the headlight to the license plate mounting.
New matte bicolor wheels, sized 18 inches rear and 21 inches front are of a special Thunderbike design, and to make sure anyone can admire the wheels in their full glory, a left side pulley brake system was fitted. Also, the shock at the rear was swapped for an Air Ride suspension that can bring the bike much closer to the ground than what Harley originally intended.
Also at the rear, a new Jekyll and Hyde exhaust system has been included to make sure the motorcycle has enough decibels on its side.
We are not being told what happened to the bike once the build was completed, but as with all other Thunderbike designs, this too is not a series machine, but more of a display panel for all the custom Harley parts the Germans are making,