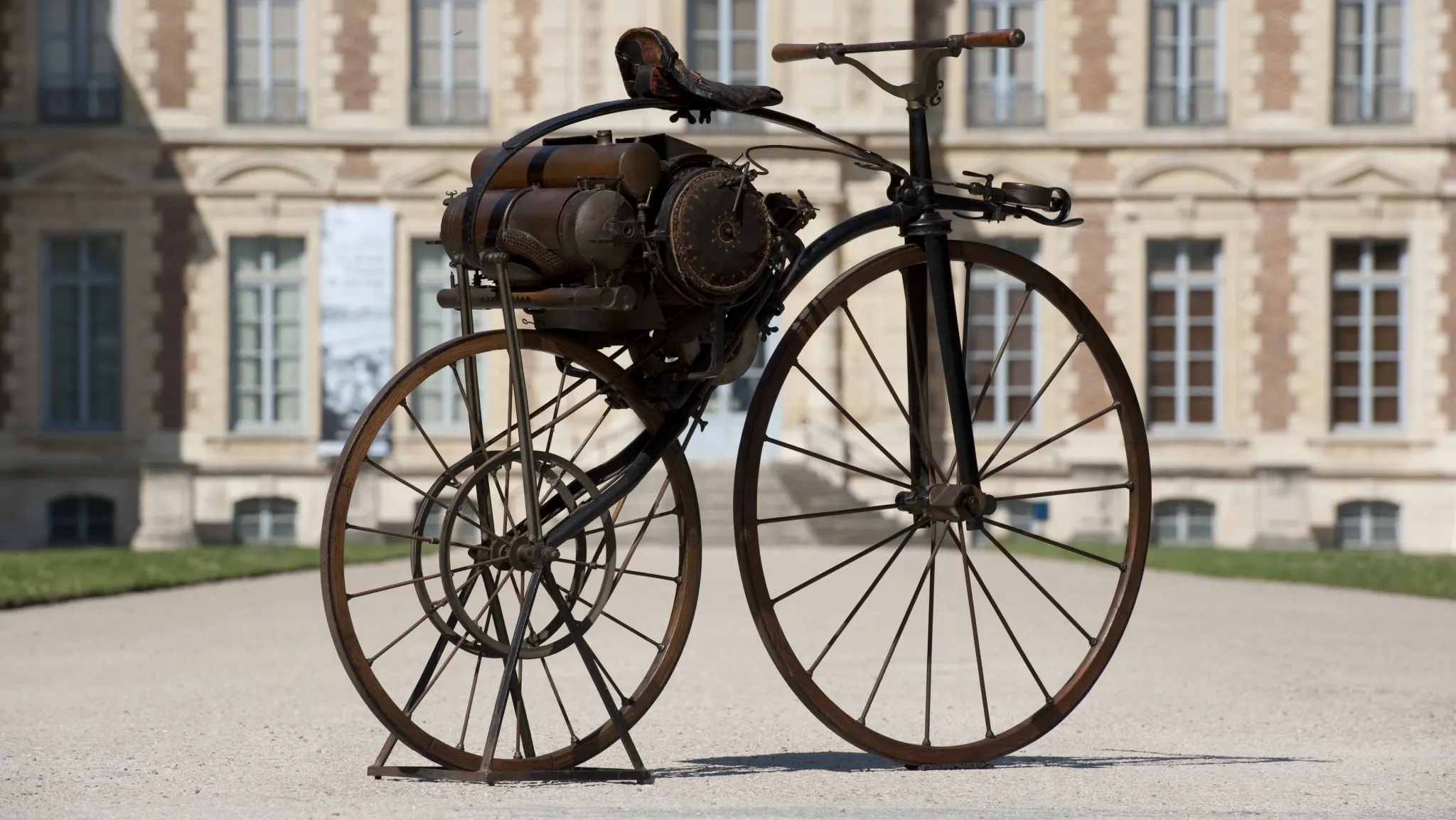 by Toby Crockford from https://www.smh.com.au/
The oldest motorcycle in existence – a steam-powered velocipede – is coming to Brisbane in an exhibition that is a world-exclusive coup for Queensland.
The exhibition, The Motorcycle: Design, Art, Desire, will showcase the most innovative and influential motorcycles from the past 150 years and will run from November 28 to April 26, 2021.
A world exclusive for Brisbane's Gallery of Modern Art, the exhibition will feature more than 100 bikes from the 1860s to the present day, drawn from private and public collections across the world.
"It includes the earliest 19th-century steam-powered motorcycle, right through to electric motorcycles and exciting design propositions for the future," GOMA director Chris Saines said.
"The motorcycle has undergone extraordinary reinvention, from steam power to petrol-fuelled internal combustion engines to battery, and from humble backyard creations to custom-made, high-tech chrome speed machines."
Co-curator Professor Charles M. Falco said the collaboration with GOMA started a few years ago, when the gallery approached him and co-curator Ultan Guilfoyle.
"This has the equivalent visitorship of the Guggenheim Museum in New York; it also has an international flavour to it," Professor Falco said.
"Two-thirds of motorcycles are sold in China, India or Indonesia – that's the Asia-Pacific region; this is the centre of motorcycle activity in the world in the 21st century.
"So doing it here makes all sorts of sense. We're creating it with a specific Asia-Pacific and Australian slant to it."
Professor Falco said the exhibition would feature something for everyone.
"People who know motorcycles will see machines they have never seen before," he said.
"People who might just go to the museum because it's on their holiday checklist will see the motorcycles and go, 'I had no idea, they're beautifully designed'.
"People who think about the future and climate change will see the base upon which the future is built because the exhibition looks to the future with electric motorcycles."
Exhibition highlights include an 1868 Michaux-Perreaux: the first steam-powered velocipede and oldest-known motorcycle in the world.
There will also be the earliest Australian machines, including a Spencer, which was produced in Brisbane in 1906, and a 1951 Vincent Black Lightning, which set an Australian land-speed record and a world record for the highest price paid at auction for a motorcycle.
The futuristic electric motorcycles will be accompanied by speed demons such as a 1930s Triumph Speed Twin, a 1970s Ducati 750 SuperSport and the 1990s Britten V1000.
Arts Minister Leeanne Enoch said the state government's $4 million in funding over two years was helping GOMA attract exclusive exhibitions and international visitors to the Sunshine State.
"From The Great Escape, Easy Rider and Arnold Schwarzenegger in Terminator 2, motorcycles have been a mainstay of popular culture for decades and continue to provide endless fascination for millions of people around the world," Minister Enoch said.
"The one-of-a-kind exhibition at GOMA is set to tap into the appeal of this iconic object of design and art through a thrilling and immersive installation experience that will not be shown anywhere else in the world and will be must-see for locals and visitors to Queensland."