100 word fiction contest continues…. #100WFC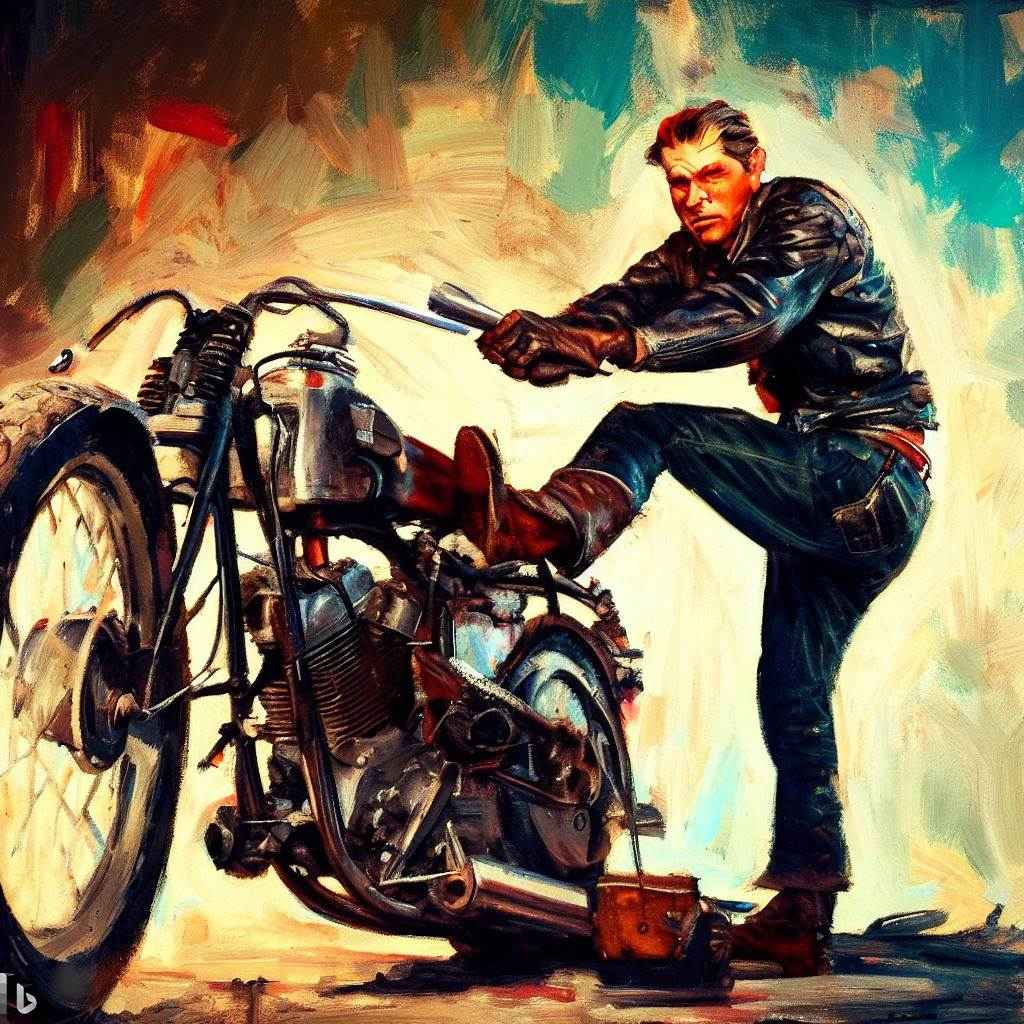 Kick…kick…kick
by Rhys
with artwork by Wayfarer

I walked out of the local watering hole and straddled my ol '53 EL chop. Bare bones ride, motor, rigid frame. And gas tank.
Usually 2-3 prime kicks then ignition on and 1 or two and she fires. Went through the ritual. Nothing. Tried again….nothing. Kept kicking until dripping in sweat and onlookers chuckling.
Went back inside grabbed another cold one and stepped back outside.
What's that wire hanging free. Damn it. A few kicks later in the wind.
* * * * * * * *
Yup, its a weekly contest open to all. Just sign up for the free weekly newsletter by clicking here.
Then email us your 100 word limit fiction to the editor wayfarer@bikernet.com