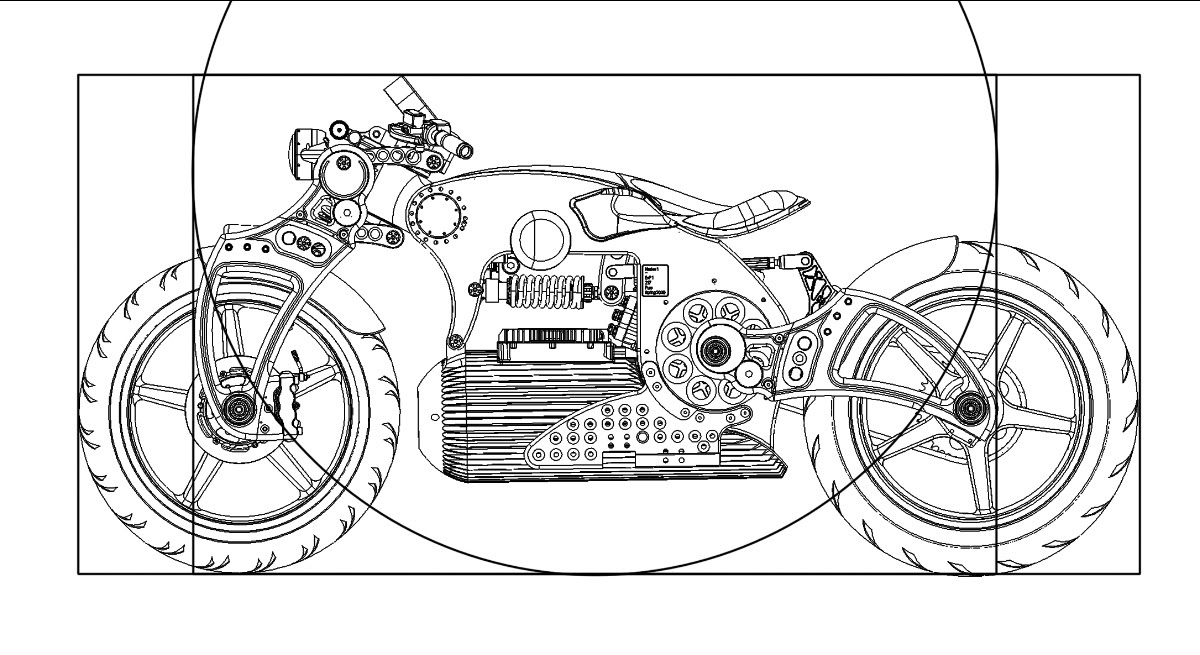 Proportion _ Take a moment to study the size and proportion of our Hades 1 Pure. Compare it to the others. We've created a First Principle design by starting from the ground up with the technology required to create the best battery-electric vehicle. We've optimized the packaging. The proportion that exists on the others is a carry-over from bloated internal combustion packaging. There is no need for it in a world of electric. We have the opportunity to create a new Golden Age proportion, and we are determined to lead the way.
Us vs. Them _ Our 19″ wheels, 8″ ground clearance, low 28″ seat height, and compact 25″ of core girth, compared to their 17″ wheels, 5″-6″ ground clearance, 30″+ seat height, and 36″+ core girth highlights the proportional differences between their machines and ours.
Hades 1 Pure _ Represents the fresh start in motorcycle design opportunities that we have all been waiting for, and it begins with proportion!
Order Hades 1 Pure for 1,500.00 USD down. Production will begin in late-Spring 2020. Delivery will be first-come, first-serve based on order date, so be quick in order to secure your position!