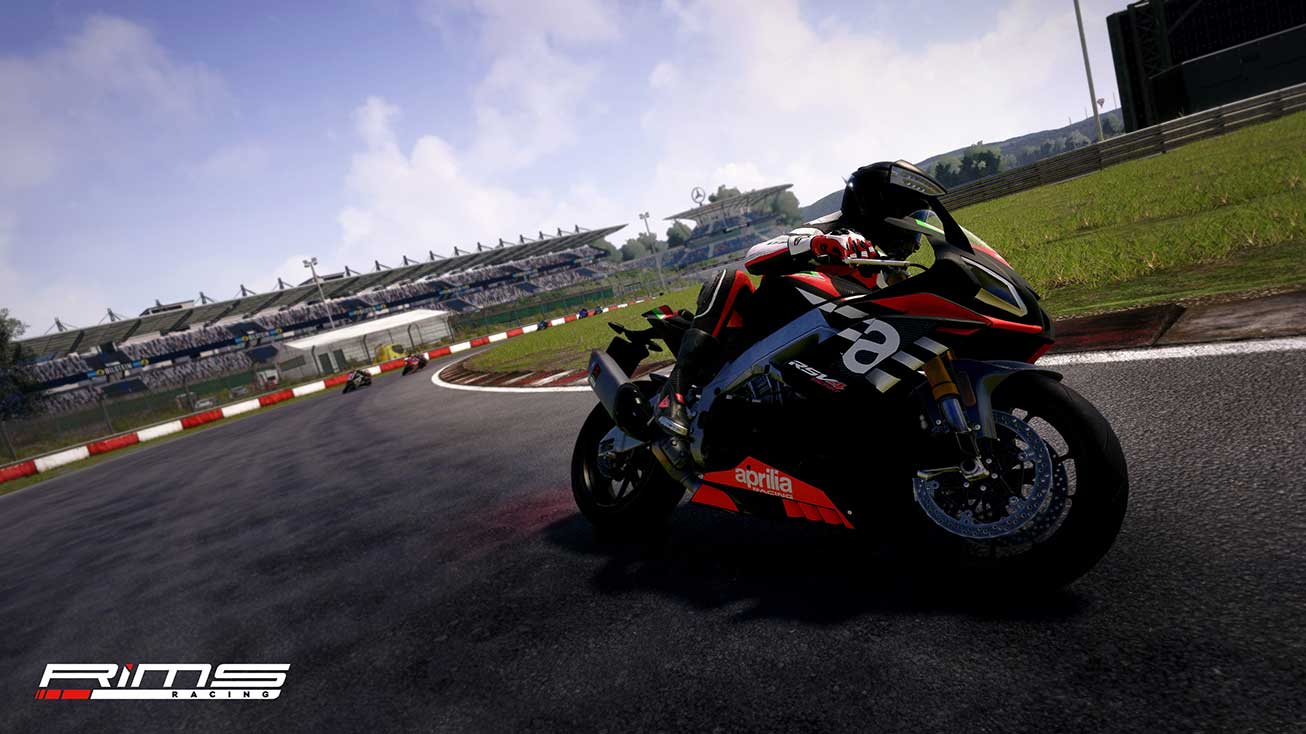 Become more than just a rider in RiMS Racing!
RiMS sounds like a really exciting project for all fans of motorcycling sports, boasting a new addition to the simulation genre. RaceWard and Nacon partnering together to deliver a brand new Bike Racing Sim coming out on all gaming platforms this summer.
NACON and RaceWard Studio are pleased to unveil a new video for RiMS Racing, a motorcycling video game with a unique concept of combining mechanics and riding. Because the race is not won purely on the track! NACON who has become a key player in racing games publishing over the last few years will make one more announcement in the upcoming days.
By making mechanics a central part of the game, RiMS Racing provides a unique simulation experience requiring players to combine both engineering and riding skills. Using an innovative mechanics management system, you can optimize every part of your motorbike down to the smallest component. With RiMS Racing, the Italian studio RaceWard sets a new standard for realism and customization options.
Over 500 official spare parts available and more than 200 official items of equipment for the rider are perfectly recreated in the game and realistically simulated even down to how each can wear down, Just like a real rider, you can analyze the status of your motorbike in real time to perfect your set-up. From brake disc temperature and tyre pressure to suspension behaviour and electronics, the ultra-realistic and precise physics of RiMS Racing recreates every hazard of the race.
You start your adventure by choosing a motorbike from eight of the most powerful European and Japanese models, recreated with unparalleled accuracy thanks to tight collaboration with each manufacturer. The video features the MV Agusta F4 RC and its precision mechanics. This four-cylinder bike with over 200 horsepower is MV Agusta's flagship model and is fitted with an Ohlins TTX 36 shock absorber, Brembo radial braking system and fairing made primarily of carbon. All these components are reproduced in the finest detail in RiMS Racing.
Another iconic motorcycle that players will love riding is the Ducati Panigale V4 R. With this masterpiece from Ducati, the Italian manufacturer of sport-inspired motorcycles characterized by high-performance engines, innovative design and cutting-edge technology, every detail has been designed specifically for racing: aerodynamics, the chassis, performance, even the mesmerizing sound of its engine.
Silverstone, Laguna Seca, Suzuka, Nürburgring, Paul Ricard… Travel the world and enjoy thrilling races on 10 faithfully recreated official circuits. For those who prefer roads, five routes in the stunning landscapes of the United States, Norway, Australia, Spain and Italy have been recreated for a different racing experience on two wheels!
RiMS Racing will be available on August 19, 2021 on PlayStation®4, PlayStation®5, Xbox One, Xbox Series X|S, and PC.
A Nintendo Switch™ version of the game will be released at a later date.
Watch the new Video Trailer for RiMS Racing: