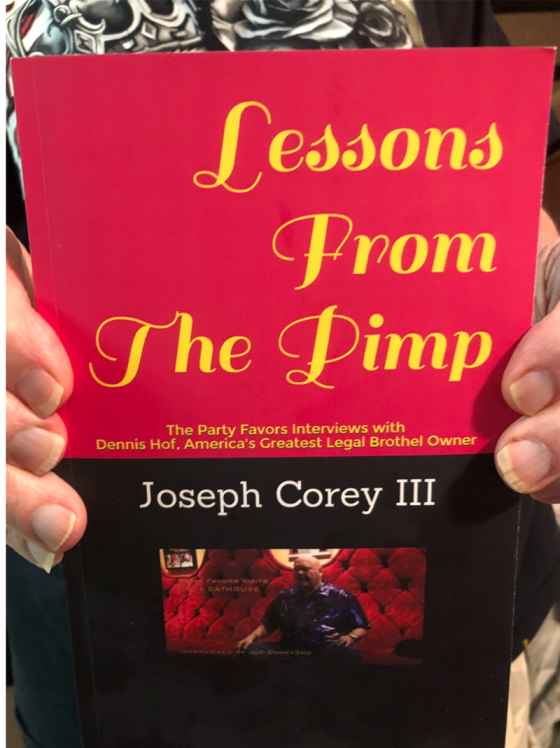 Book review: "LESSONS FROM THE PIMP"
Interviews of Dennis Hof conducted by Joe Corey
You might think that the contents being interviews of the brothel-owner who revolutionized whore-housing are the selling point of this book. No. It's the price: $3.99. Plus 2 dollars shipping from Amazon.
So, let's review: You bought a book. You didn't leave the house. You paid 6 bucks. Some guy you don't know fucking brings it to your door. It's got 129 numbered pages. No illustrations, so it's all text. And you open it and start reading….and it's all about F***###.
* * * * * * * * * * * * * * * *