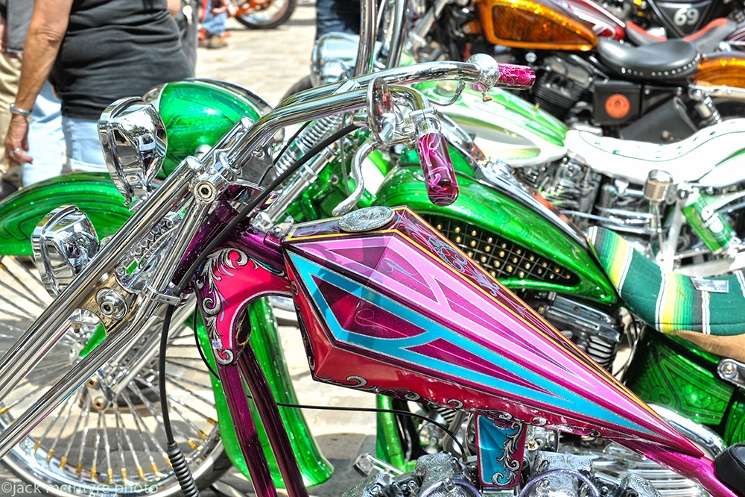 No one has a paint show as the Perewitz crew has.
Photos and Text by Jack McIntyre
It's amazing what the artists come up with regarding concepts, ideas, colors, and layouts.
This particular show was in Daytona at the Broken spoke & is a perfect example of the rest of their shows. Enjoy.
Jack McIntyre covers all major Motorcycle Events all year round.
Catch all the fun, event photographs and the parties – in the Cantina Section only at Bikernet.com