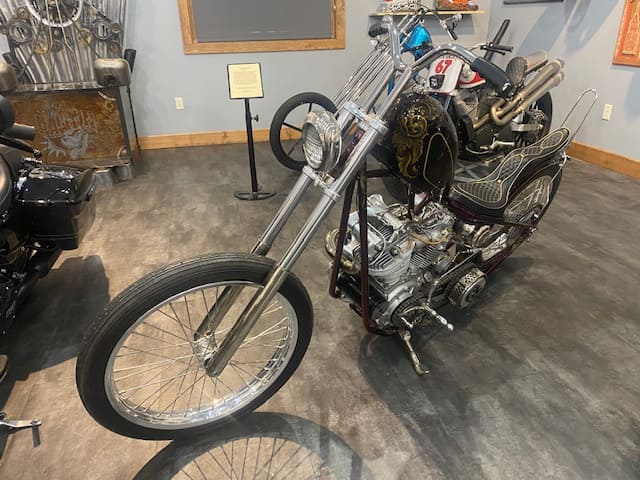 by Bandit & Race Garvin
This Knucklehead by Paul Wideman (AKA Bare Knuckle Paul) is almost completely handmade.
Sturgis Rally evolved into chopper heaven and so did Sturgis Motorcycle Museum – displaying exhibits from many of the great chopper builders of our time.
The Rally represents true motorcycling freedom and so does every exhibit in the Museum.
Join the Cantina – Support Freedom !!!