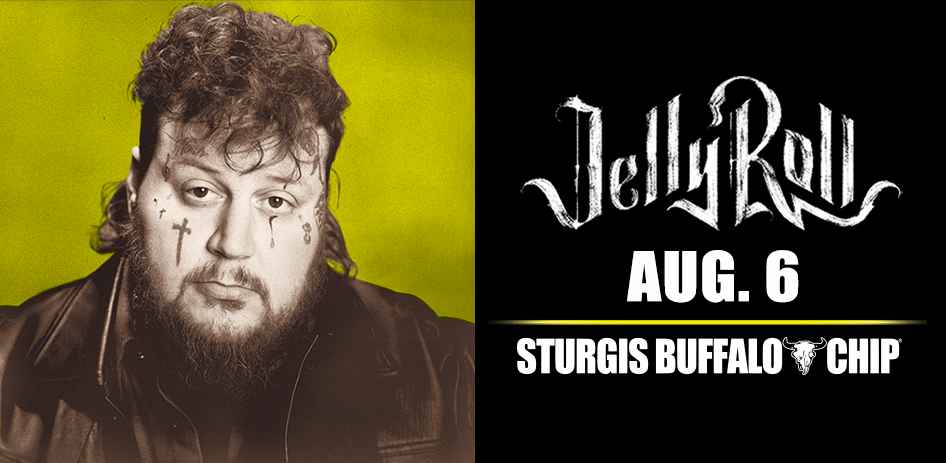 Jelly Roll, who won the new artist of the year award at the 2023 CMA Awards this week, is coming to the Buffalo Chip on Aug. 6, 2024. The Buffalo Chip announced Thursday that Jelly Roll will be part of the concert lineup during the 2024 Sturgis Motorcycle Rally. Jelly Roll is the number one most requested artist the public has asked for, according to the Buffalo Chip announcement.
Through 5 p.m. MST Nov. 15, fans can purchase a multi-day package that includes the Aug. 6 Jelly Roll concert for 50% off. Go to  buffalochip.com  for tickets and information.
New artist of the year was one of five awards Jelly Roll was nominated for at the CMA Awards. He also received nominations for single of the year and music video of the year for "Need a Favor," male vocalist of the year and musical event of the year.
* * * *