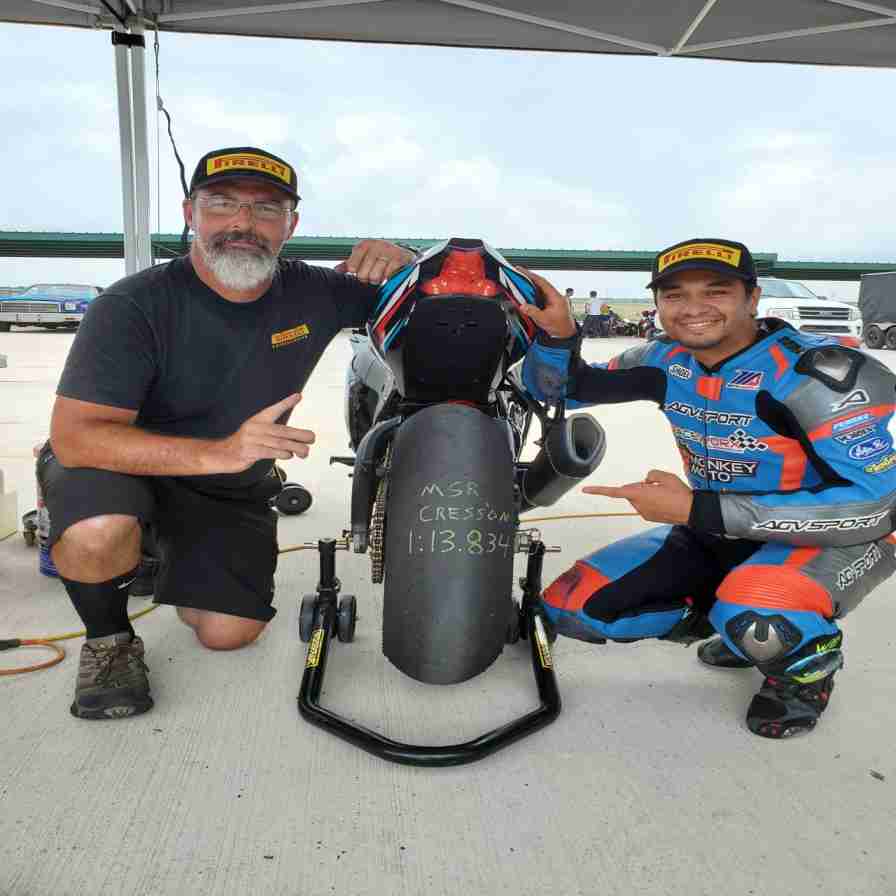 JC Camacho Sets Absolute Motorcycle Track Record with Pirelli Tires at MSR Cresson
Camacho's Ninja ZX-10R Relies on the Performance of Pirelli's DIABLO Superbike 125/70R17 SC1 Front and 200/65R17 SC0 Rear
ROME, Ga. (September 9, 2021) – Pirelli Tire North America captured the brand's fifth absolute motorcycle track record of the 2021 racing season as JC Camacho put in an impressive performance at MSR in Cresson, Texas. The new lap record was set aboard a 2019 Kawasaki Ninja® ZX™-10R motorcycle-equipped with Pirelli DIABLO Superbike slicks.
"It was a solid weekend at MSR," said Camacho. "I've been able to keep building on my platform and have been finding more confidence in my setup each day I take to the track. The Pirelli tires have been phenomenal in putting the power to the ground and giving the longevity needed to run the entire race distance with extremely consistent lap times. I can't wait to see what we do when we return to Houston! A big thank you to P1 / South Central Race Center for keeping me loaded up with Pirelli's and for providing superb trackside support."
Camacho's new lap record of 1:13.834 in the Central Motorcycle Roadracing Association Championship was set in the Formula 1 Expert class. A DIABLO Superbike SC1 in 125/70R17 was used on the front of his ZX-10R motorcycle, while a DIABLO Superbike SC0 in 200/65R17 sizing was used on the rear.
"JC is a new rider for us this year," said Oscar Solis, Senior Racing Manager, Pirelli. "We are very impressed with his results and dedication to excel at the top in racing and would like to congratulate him on this achievement!"
Camacho is now the fourth different Pirelli rider to earn an absolute motorcycle track record in 2021. Pirelli continues to remain the motorcycle tire of choice for North American riders looking to reach the top step of the podium and log fast laps at events and series that do not have a spec tire rule. Reward prizes are offered to riders who set a new motorcycle track record while using Pirelli race compound tires.
For more information about the complete line of Pirelli motorcycle tires, please visit Pirelli.com
DIABLOTM is a registered trademark of Pirelli Tire S.p.A