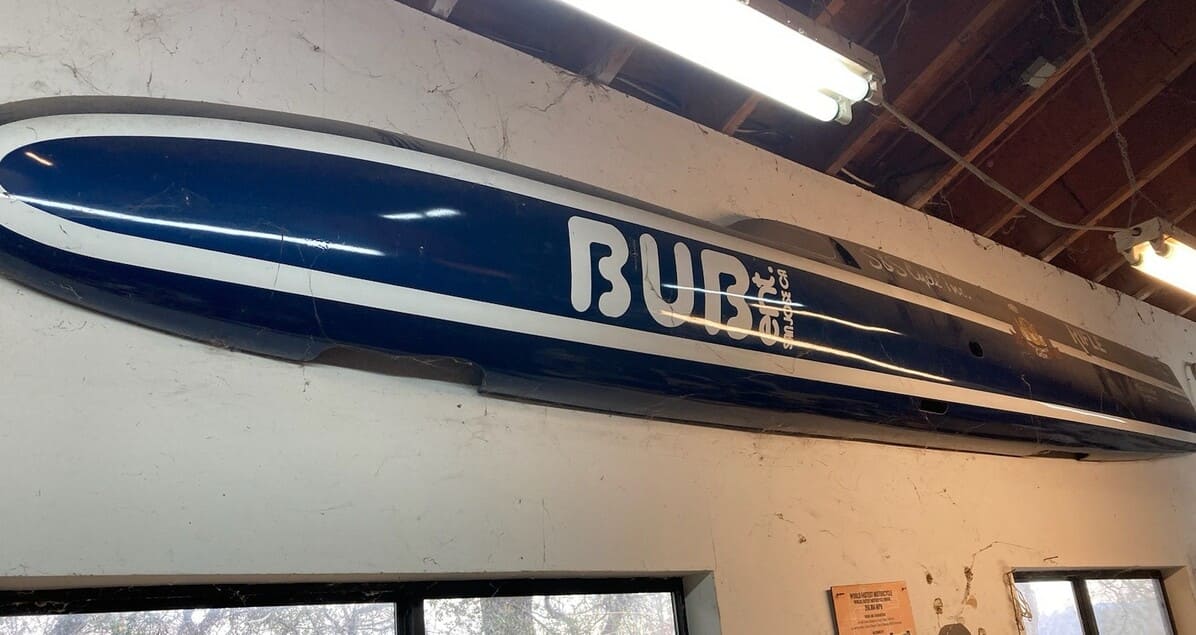 Hey Bandit,
I am breaking news about the BUB 7 Streamliner. I just posted the following to social media.
Denis Manning and the BUB 7 Racing Team are seeking a new Pilot for the BUB SEVEN Motorcycle Streamliner. If you meet the requirements below (please read completely before responding) and would like to be considered for the position, please send us an email at bub7even@gmail.com with the word "PILOT" in the subject line and tell us why you should be the next pilot of the BUB Seven Motorcycle Streamliner.
If you would like to help Denis out please share this post with your friends and groups.
Thank you,
The BUB 7 Racing Team. https://www.bubbooks.net/

* * * *
* * * * * * * * * * * * * * * * * * * * * * * *