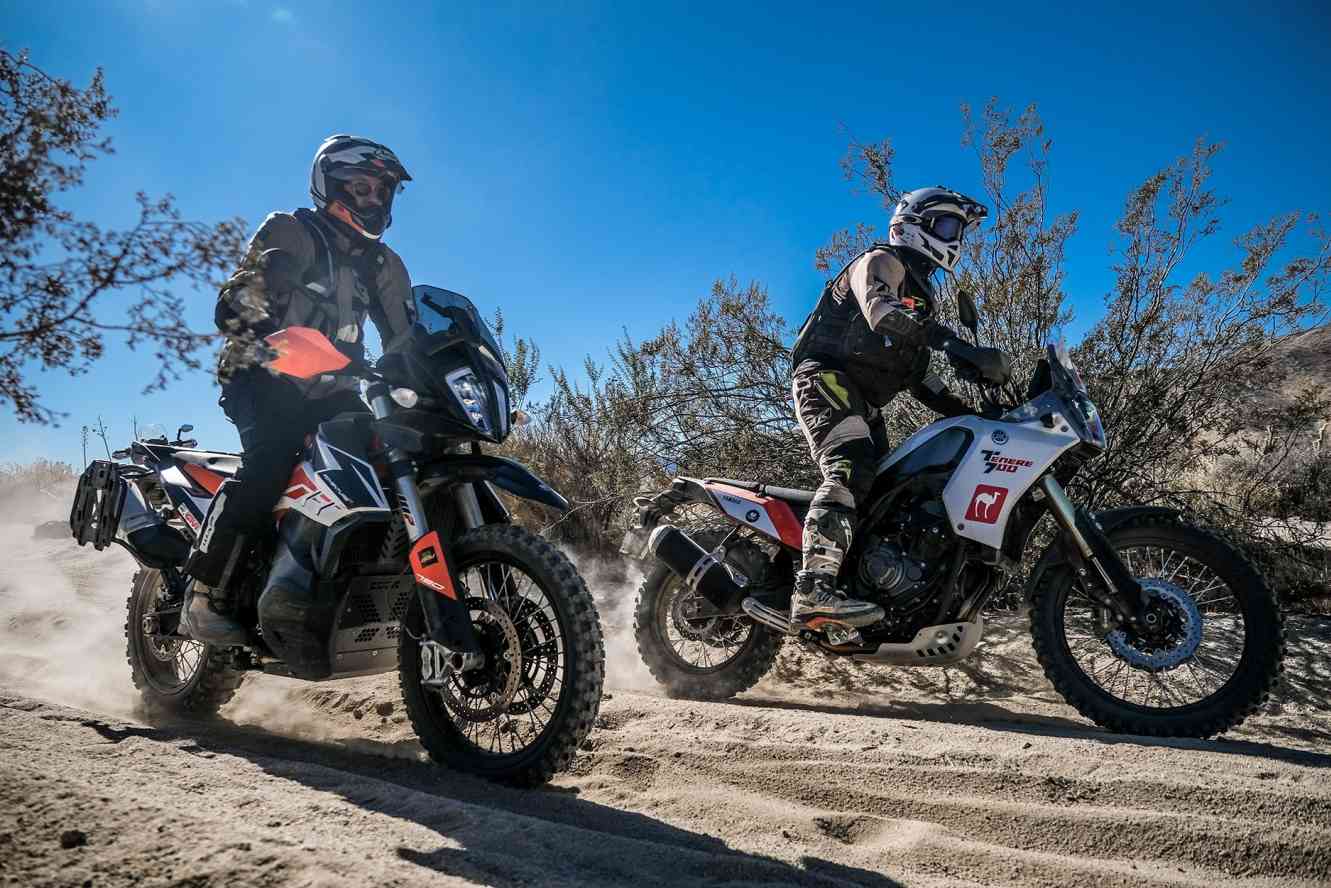 GEICO Motorcycle Adventure Rally and Camp Set for November 3-5 at Stagecoach Trails Resort
Registration is Open
San Diego, CA. (May 13, 2022) — The GEICO Motorcycle Adventure Rally & Camp returns to Stagecoach Trails Resort in Julian, Calif., November 3-5. The 2022 event continues to build on the success of past Adventure Rally editions and will feature a wide array of opportunities for riders to test their skill and diversity in a location that is chock-full of discovery for adventure motorcyclists.
Registration for the 2022 GEICO Motorcycle Adventure Rally & Camp is now open and can be completed online at www.advrally.com. For participants, an Adventure Rally event registration includes: Event T-shirt, Event Sticker, Custom ADV Rally Map, Custom ADV Rally Clue Book, Plate Sticker and a Gift Bag.
The Adventure Rally & Camp is a three-day challenge for riders of any skill level and their bike. During the day, riders take part in self-navigated scenic trail rides and look for elusive checkpoints laid out by the Adventure Rally & Camp staff. At night, competitors build camaraderie, along with industry guests, often around a campfire with movies, music and cold beverages.
Teams will take part in challenges on the trails as well in special tests, during the Adventure Rally & Camp. The special tests are conducted at the Stagecoach Trails Base Camp and are designed to test riders overall adventure skills.
The Adventure Rally features nearly 100 points of interest to find in an over 100-mile radius from base camp, spread across a vast terrain of mountains, valleys and desert. As has become tradition, a variety of new exciting points of interest will be part of the event this year.
Participants can ride one, two or all three days of the event. Top point earners will be honored each day as well as the team that collects the most points overall for all three days to win the coveted Adventure Cup. The Industry Cup Award will be given to the top Industry Team and again this year, there will be a Club Cup which will go to the Top Club in the Rally.
These combinations provide a wide array of opportunities for participants to ride, along with a variety of exciting happenings at base camp, and additional adventures. Riders of all skill levels are welcome at the GEICO Motorcycle Adventure Rally & Camp and all off-road-capable, street-legal motorcycles are welcome.
Adventure Bros. skill building classes will be available for those who would like to hone their riding technique. Only four classes are available so make sure you sign up early, last year they all sold out.
Vendor Row will feature industry-leading brand, with product demos and many offering special event-only pricing. Harley-Davidson returns this year with a full fleet of Pan Americans to test ride.
GEICO Motorcycle Adventure Rally & Camp will wrap up with Saturday evening awards, party and live music.
A variety of camping options will be offered again this year. From tents to RVs to on-site cabins, all are available at the Stagecoach Trails Base Camp (www.stagecoachtrails.com). For those not wanting to camp, just 12 miles up the road in Julian, Calif., plenty of lodging choices are available.
A food package is being offered again in 2022, which includes a 3-day food option with a unique menu offered each of the three days for breakfast and dinner from Daddy's Famous Foods. There will be a lunch menu available for separate purchase.
For more information on the GEICO Motorcycle Adventure Rally & Camp and to register, visit www.advrally.com.
The Adventure Rally is made possible by GEICO Motorcycle and Stagecoach Trails Resort.