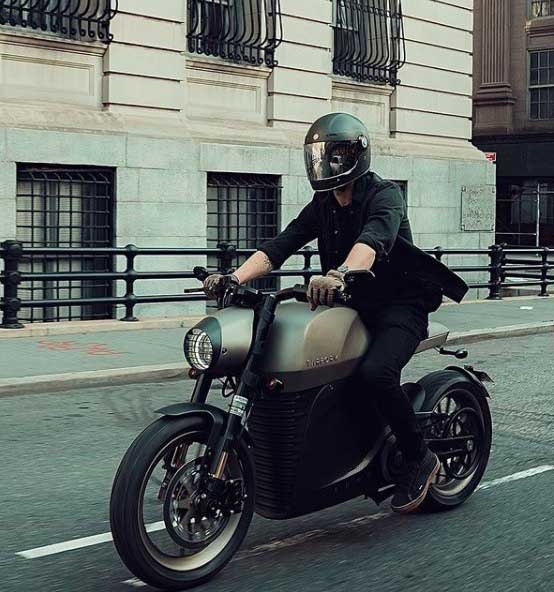 by Cristina Mircea from https://www.autoevolution.com
Meet the Luna Racer Edition, Newest 3D-Printed Electric Motorcycle From Tarform.
There's a new Luna in town. Brooklyn-based motorcycle manufacturer Tarform Motorcycles has announced a new version of its Luna electric motorcycle model. The Racer Edition will enter production this summer but you can preorder it now.
Tarform motorcycles might not have the most elegant and appealing design for everyone's taste, but they compensate in other ways. The company aims to manufacture electric motorcycles that are modern in features, sustainable and upgradable, thanks to their modular design. Approximately 55 percent of the bike parts are 3D-printed using recycled materials such as recycled aluminium, biodegradable leather, flax fibers. You can upgrade pretty much anything on them, from the battery pack to the software and even body.
The Luna was announced in 2018 and it initially came in one version, called the Scrambled Edition. But things got delayed and the bike is still just a concept. Now the company announced a new version, the Cafe Racer Edition, and they are both available to preorder for the same price of $24,000. Tarform says they'll both hit the market this summer.
There aren't too many differences between the Scrambler and the Racer, as they both feature the same specs in terms of weight, battery, and motor. Both come with a 55 HP motor and 10 kWh battery pack. They both weigh 440 lb (200 kg).
Inspired by the British 60s, the Racer differs from the Scrambler mostly in terms of design. It features the Avon Sport ST street tires, comes with a slightly lower suspension and there are some lines on the battery box, which are missing from the Scrambler. The Racer also has black anodized bars, swingarm, indicators, and mirrors.
The Luna comes with a 3.4-inch HD display with Bluetooth, an HD 180-degree rearview camera, and three riding modes. It can reach speeds up to 120 mph (193 kph) and goes from 0 to 60 mph (96 kph) in 3.8 seconds. It has a range of 120 miles (193 km).
You can preorder the new Luna Racer Edition now on the Tarform website. The price of the bike is $24,000 and you can choose to pay in installments of $400 per month.
SEE VIDEO: