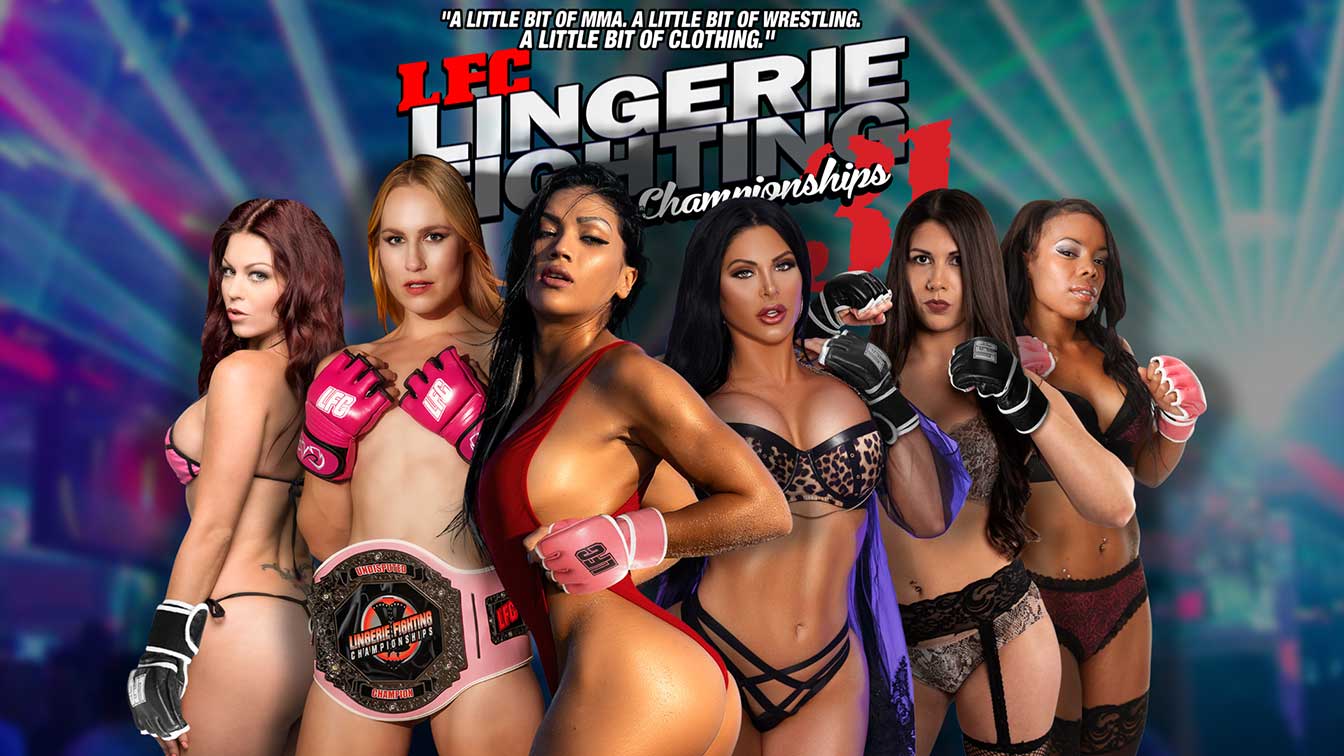 Lingerie Fighting Championships to Perform Three Shows at the Legendary Sturgis Buffalo Chip's 40th Anniversary.
Lingerie Fighting Championships, Inc. announced today they have been booked to perform three events at the Sturgis Buffalo Chip during the closing weekend of the 2021 Sturgis Motorcycle Rally in Sturgis, SD.
"We are extremely excited to be returning to the Chip for a second straight year," CEO Shaun Donnelly says. "We had so much fun last year but only had one complaint – one show just wasn't enough! So, this year we're doing three."
The Sturgis Motorcycle Rally is the largest motorcycle rally in the world. This year's event will be the 81st annual, which also makes it one of the longest running in the country.
"We're expecting this to be the most attended rally ever," says Buffalo Chip President Rod Woodruff. "We're so happy to have Lingerie Fighting Championships back for our 40th anniversary."
The Lingerie Fighting Championships join an outstanding lineup of entertainment that includes Kid Rock, ZZ Top, Shinedown, P.O.D. and many others.
This year's rally is expected to be especially impactful as the country emerges from the COVID-19 pandemic eager for a party.
"Even with the pandemic and the precautions we had to take last year, our fighters had an amazing time," Donnelly says. "Making their entrances on the back of custom bikes was just too cool not to want to do it again."
The events, LFC32, LFC33 and LFC34 will take place Thursday, Aug. 12, Friday, Aug. 13 and Saturday, Aug. 14 at 6 p.m. each night in the venue's amphitheater prior to the headlining main stage concerts. Anyone wishing to watch the events may do so for free with a Buffalo Chip campground admission pass.
For campground admission passes to see the LFC show live at the Sturgis Buffalo Chip visit: https://www.rallytickets.com/sturgis
To register for the Sturgis Rally for free visit: https://sturgis.com/registration
About Lingerie Fighting Championships Inc.
Lingerie Fighting Championships Inc. is a sports entertainment company focused on producing unique mixed events for live audiences and television viewers featuring attractive female fighters.
For more information please visit www.lingeriefc.com.