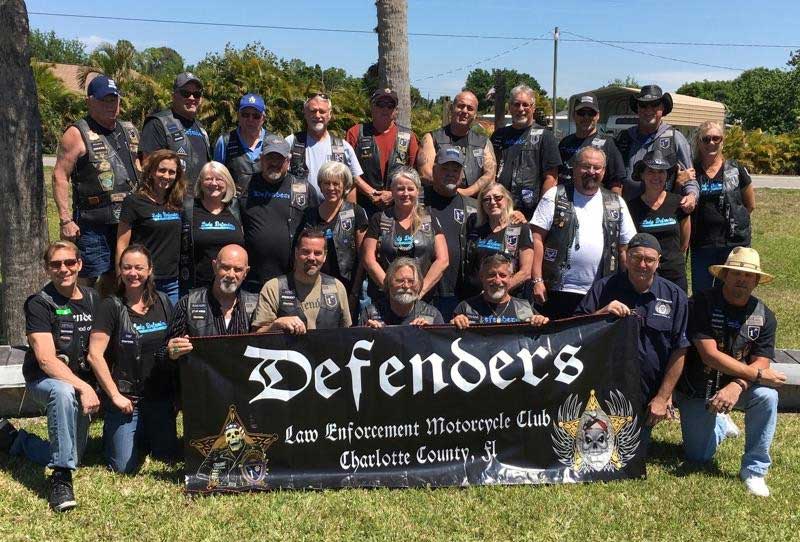 by Andrea Guerrero and Drew Hill from https://www.winknews.com
Charlotte County came together to honor fallen officers on Saturday with the 15th annual Fallen Heroes Fundraiser. This year it began with a memorial motorcycle ride in honor of the first female corrections officer killed in the line of duty.
More than two dozen officers in Southwest Florida have been killed in the line of duty in recent years. Darla Latham is one of the officers.
Every year the Florida Defenders Motorcycle Club makes sure to honor her. Vinny Gorgogolione is the President of the Charlotte County chapter of the Defenders.
"Today's our 15th annual fundraiser in the name of the Darla Latham who was killed in the line of duty during a prison break in 2003," said Gorgogolione.
Hundreds of bikers from different chapters all around the country gathered for Latham and other fallen officers.
"I think it's important to focus our efforts on officer safety and those that do get injured or killed on the line of duty that there's somebody there to try to help them and their families out," Gorgogolione said.
Toney Mineo recently retired as officers and they rode from the east coast to who their support for this forever brotherhood.
"It's heart-wrenching for first of all that we know what they go through," Mineo said. "Our job as a former law-enforcement is to make sure they're OK and if they need anything to step up to the plate."
The money raised is to support our local men and women in blue. Chief Pam Davis with Punta Gorda police knows this can make the difference.
"Know that they gave their lives for something and very important and society and that we as a police family we're here for you too," said Davis.
Both the Punta Gorda Department and Charlotte County Sheriff's Office were given $2,000 to go towards officer safety equipment.
Saturday's event raised money for families of fallen heroes and will also go to help local law enforcement departments.