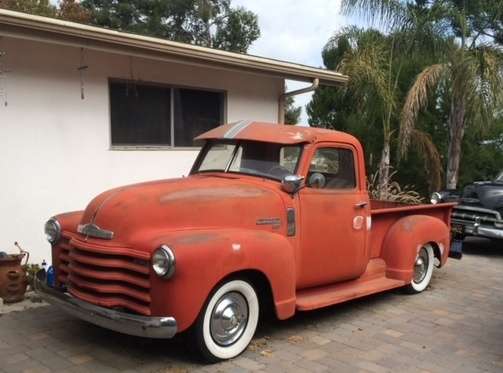 It's evil April 5th, 2022, on the Streets of Long Beach, Califa
by Bandit
A brother from Long Beach, California can't leave his 1950 Chevy truck alone and somehow it involved a Sportster gas tank. On top of that he's been helping other Sportster riders with their clutch lever pull problems.
Recently, Jeremiah challenged Zack to a race on Anaheim Boulevard near the Port of Los Angeles.
At 68 years of age Zack found himself flying at over 100 mph in his Mini-Cooper S, the last year with a factory Supercharger, on a boulevard packed with semis and potholes next to the richest harbor in the country.
He beat the younger man's silver Dyna, and fortunately the cops in Long Beach can't ticket him.