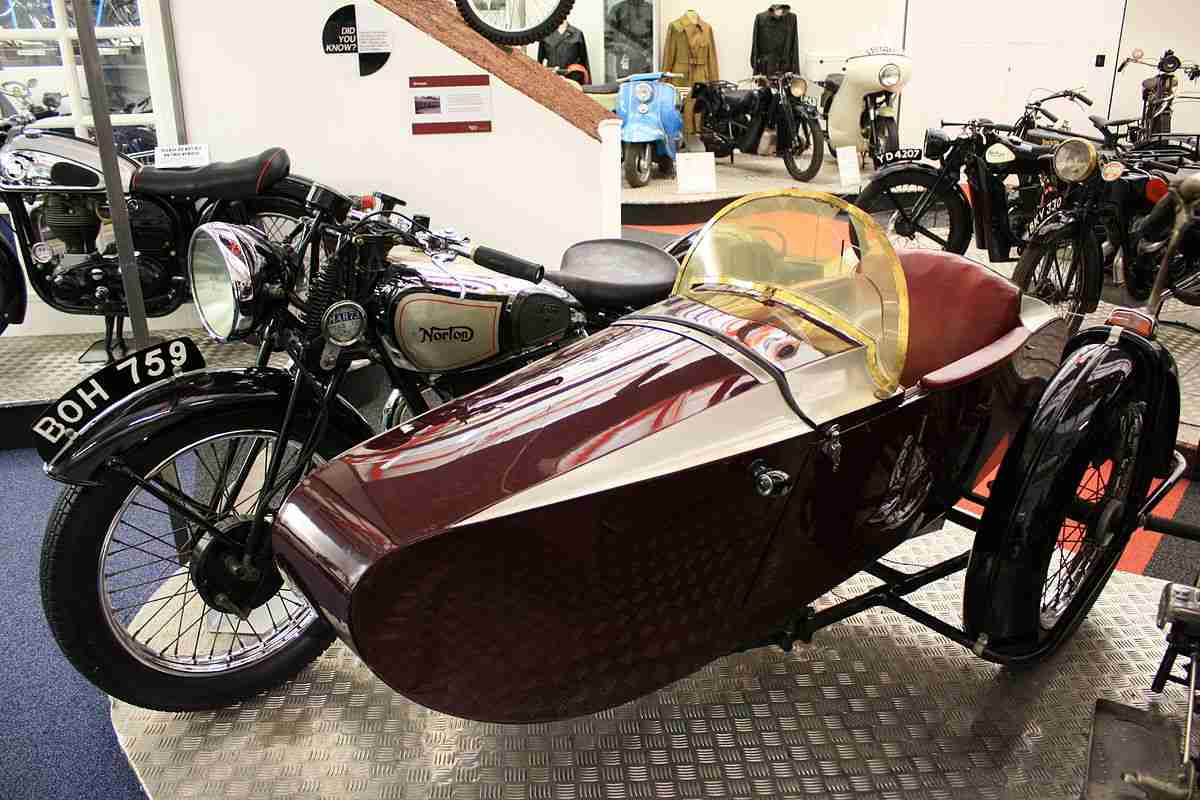 by Bill Vance from https://www.timescolonist.com
The Jaguar company grew from humble roots planted in 1922. It began when two young motorcycle enthusiasts named William Walmsley and William Lyons formed the Swallow Sidecar Co. to produce stylish aluminum-clad, zeppelin-shaped motorcycle sidecars in a small shop in Blackpool, England.
The Swallow sidecar became a popular product and in a few years as their skills grew they progressed to producing stylish open and closed bodies for cars like tiny Austin Sevens, and later for Standards, Swifts, Morrises and Wolseleys.
They relocated to Coventry in 1928 and renamed their enterprise Swallow Coachbuilding Co. to reflect its venture into manufacturing cars. It would become S.S. Cars Ltd in 1934, and after the Second World War became Jaguar Cars Ltd.
When Swallow Coachbuilding Co. started building its own SS badged cars it used Standard Motor Co. chassis and engines. They were rakish machines emphasizing imaginative styling and low-slung lines.
The first SS I introduced in 1931 based on the Standard 16 was a signal that S.S. Cars was on its way as an automobile manufacturer. The SS 1 had Standard's 2-litre, side-valve six, the beginning of the company's preference for six cylinder engines.
The SS I had dramatic styling with a long louvered hood, front cycle fenders, Rudge-Whitworth centre-lock wire wheels, rear-mounted continental spare tire and no running boards. It was what we would now call a two-plus-two, accommodating two adults in front and two children or small passengers in the rear.
Its low profile 1,422 mm (56 in.) height was achieved by lowering the chassis and mounting the springs outside the frame rails. The engine was moved back in the chassis and the wheelbase was a little longer than the Standard model. A smaller SS II was built with a four cylinder engine.
The SS I soon became available with a larger 2.5 litre Standard six which improved performance considerably, raising top speed from 113 km/h (70 mph) to 129 km/h (80 mph).
The first car to bear the Jaguar name was the SS Jaguar produced for 1936. It came as a 1.5 or 2.5 litre model (displacements were actually 1.6 and 2.6). The 2.6 litre was Jaguar's first venture into engine design, although it was still manufactured by Standard Motor Co.
The new six was based on Standard's side-valve engine converted to overhead valves. Horsepower was 102, enough for a top speed beyond 145 km/h (90 mph). It had a seven-bearing crankshaft, light alloy connecting rods, aluminum pistons and two S.U. carburettors.
A vertical- bar grille and long flowing fenders made the SS Jaguar a handsome car in the classic 1930s genre, one so aesthetically pure it would always have its special appeal. Following the Second World War its spiritual theme would be carried on by the stunning modern Lyons-designed envelope type body of the Jaguar XK120.
The most famous of the 1930s Jaguars was the SS100 roadster which came initially with the 2.5 litre six but in 1938 was fitted with a 3.5 litre. The rakish styling was complemented by this robust engine rated at 125 horsepower. It gave excellent performance, with contemporary road tests listing top speed as over 161 km/h (100 mph). An Autocar test reported outstanding zero to 60 mph (97 km/h) acceleration of 10.4 seconds.
Although the SS 100 had good top speed and pickup the handling with its solid axles and classic semi-elliptic leaf springs all around left something to be desired. In spite of this, skilled enthusiastic drivers were able to show good results in competition.
Those pre-Second World Two Jaguars and SS cars were style leaders that always looked more expensive than they were. Their bold, imaginative lines had come a long way from motorcycle side cars to evolve into the verve and panache of the mighty Jaguars.
Following the war Jaguar continued its chronicle of storied cars with such outstanding models as the XK Series, E-Type sports cars, C- and D-Type Le Mans winning racers and the beautiful Mark V11, Mark II and later sedans.
It produced many of these while it was still an independent company. In the 1960s Jaguar merged with the British Motor Corp., which became British Motor Holdings, and then British Leyland Motor Corp. which was nationalized in 1975.
Jaguar finally broke away from this nationalized bureaucracy to become independent again in 1984. Its ownership journey was not complete, however, and Jaguar was purchased by the Ford Motor Co. in 1989 and made a member of Ford's Premium Automotive Group. But even that wasn't the end.
In 2008 in an ironic twist of British Empire fate, Jaguar was purchased by India's Tata Motors. Thankfully Chairman Ratan Tata has kept his promise that Tata would not interfere with the mystique of this grand British marque.