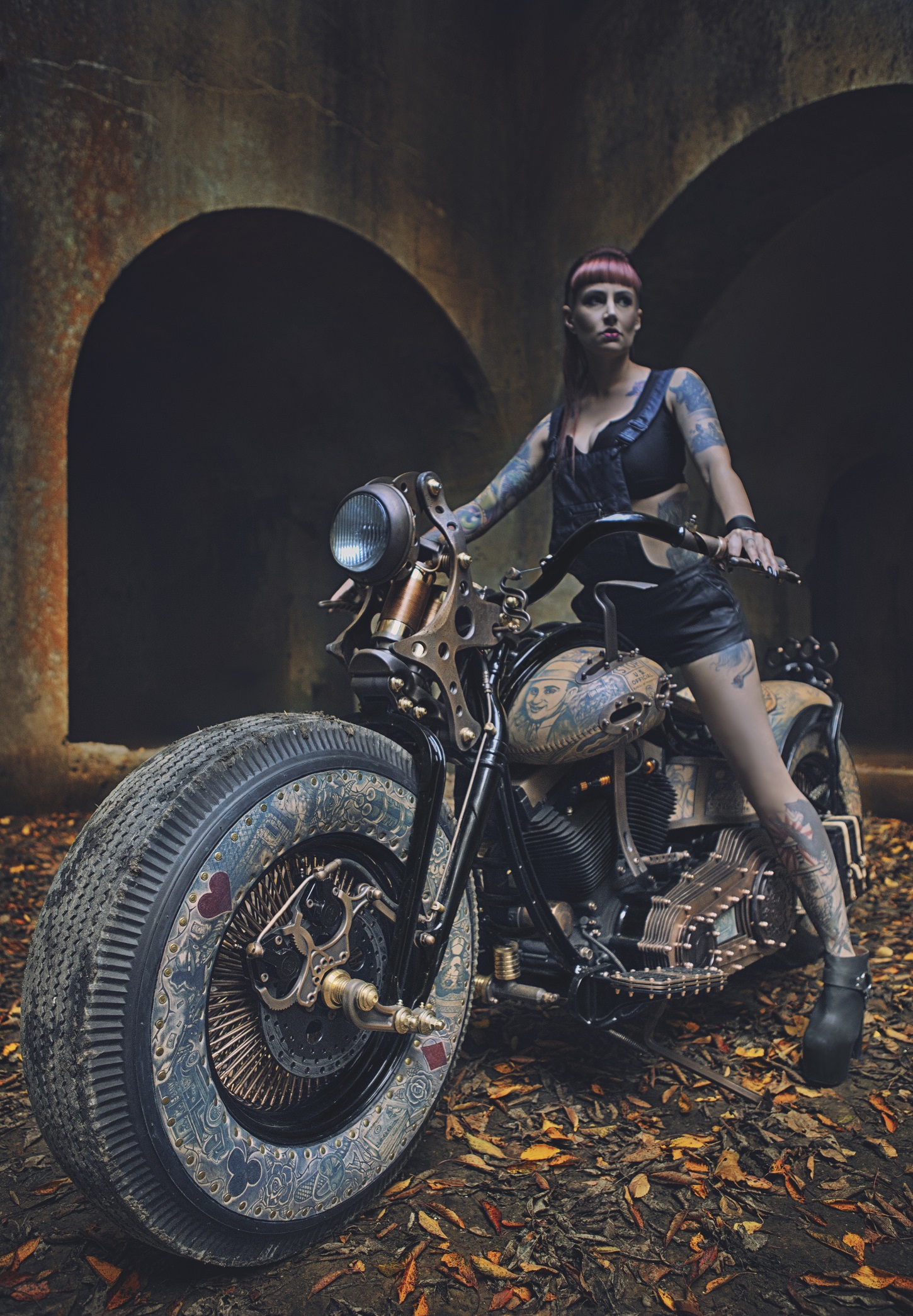 Sidecar Motorcycle with Tattoos
Game Over Cycles presents a world first; premieres award winner at Sturgis 2017
by Ujjwal Dey
Tattoo For Everyone and Everything
The Recidivist has a tattoo and in America it has a sidecar with tattoos as well
The motorcycle appeared in America with its new element, a fully tattooed sidecar. The Recidivist's sidecar was created in 2017 and had its world premiere at the Sturgis 2017 rally at the Buffalo Chip. The sidecar is fully tattooed, both outside and inside.
The Recidivist – a unique custom bike, which is characteristic of light colored leather – similar to the color of human skin – being engineered onto the bike and actually tattooed.
During the 77th Annual Sturgis Motorcycle Rally, the biggest motorcycle rally in the world organized in the American city of Sturgis, The Reciivist – world's first tattooed motorcycle built by Game Over Cycles company won 1st place in the "Most Unusual" class in the Rat's Hole Custom Bike Show, the oldest and most prestigious custom bike show in the world.
SEE THE PHOTO FEATURE HERE at www.BikernetTrikes.com