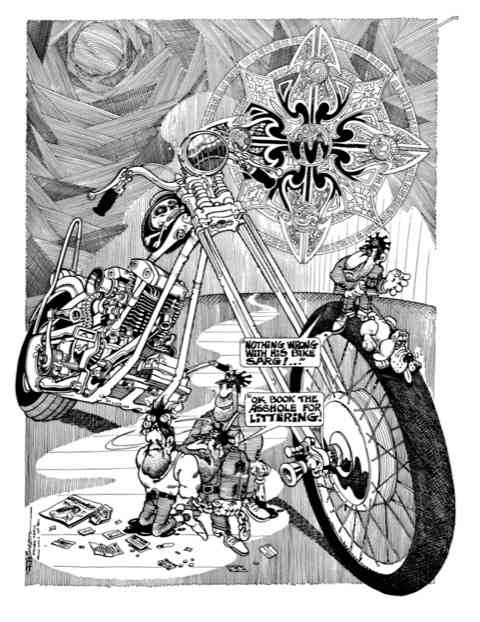 The Master of the Line Drawing for Early Easyriders Magazine
By Ann Robinson Hal2 with illustrations by Hal Robinson
I am writing this because I want people to know about the things Harold (Hal) Robinson went through in his life; things that led up to his greatness as a Cartoonist of the late '60s, '70s and the '80s. Hal Robinson did not have an easy life. However, he called his own shots and did things his way.
He needed this freedom to think and do the magnificent works he created. I loved my husband, Hal Robinson. I loved his drawings also, and I loved him because he was a great human being.
* * * * * * * * * * * *