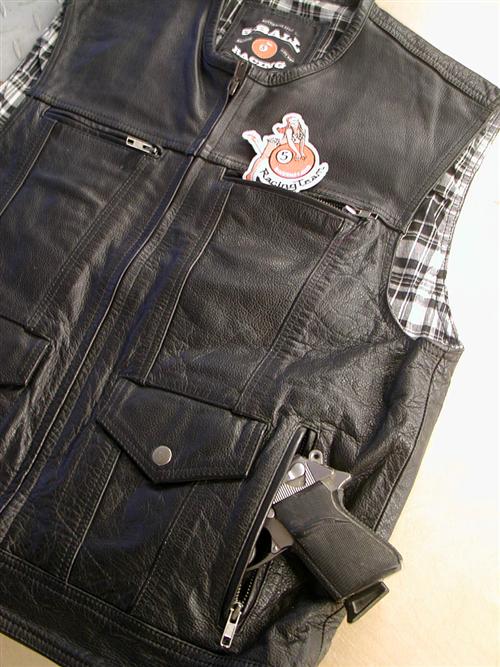 The Story Behind the Brand – full story in the Cantina section

Order one now at http://shop.bikernet.com/
The 5-Ball Racing™ team has always been a team effort. We set a few World Land Speed Records, and we're going after more.
At a bike show I introduced Bob and Jeff to Andrew and they came to me with a plan to kick off the 5-Ball Racing™ Apparel Line.
Bob put all his experience with various major companies like Nempco, Biker's Choice, and American Ironhorse, all of his product knowledge, and passion into this 5-Ball Racing™Special Ops leather vest.