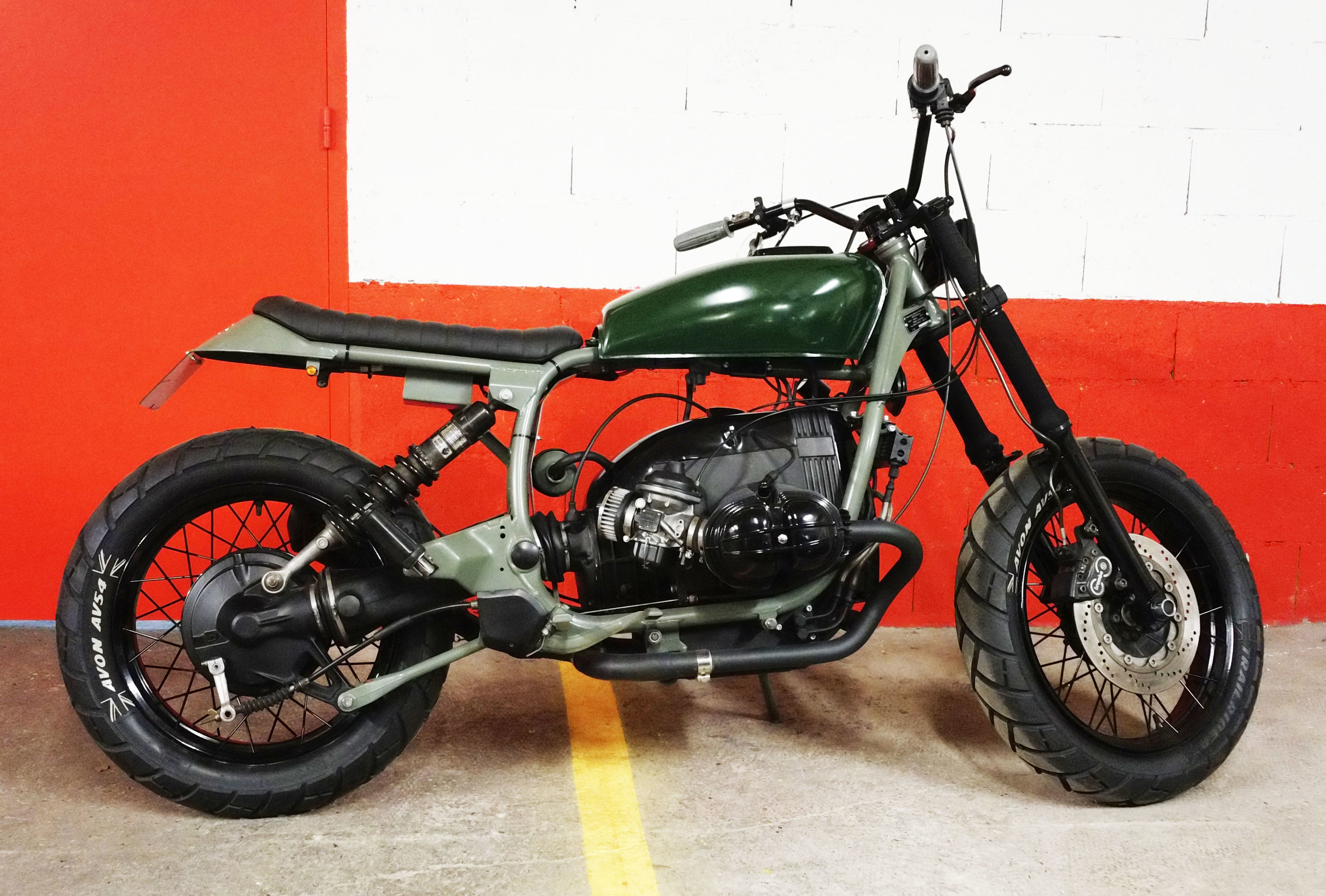 by Daniel Patrascu from https://www.autoevolution.com
One of the deadliest military forces on the planet, the so-called Green Berets, have a wealth of gear at their disposal to conduct whatever missions Uncle Sam throws at them. But we're pretty sure they never used this here bike, though.
What's featured in the gallery above is a BMW R100 R from 1994. The R is one of the many variations of the R100 line the Bavarian bike builder begun making in 1976 as its last line of motorcycles powered by air-cooled engines. The line was discontinued in 1996, just two years after this model was manufactured.
And by manufactured, we don't mean as you see it here. What sits before our eyes is the result of customization work conducted by a Paris-based garage that goes by the name Blitz Motorcycles. This group has been responsible for other interesting remakes of older motorcycles, mostly BMWs and Kawasakis.
In the case of German bikes, Blitz seems to have a soft spot for military-oriented names. Another build of theirs, also based on the R100 (in GS configuration this time) was called Black Ops.
This one here is the Green Beret, named so because it kind of looks like something the American Special Forces soldiers would use while roaming some desert in search of the enemy.
Painted in a combination of khaki green and black, the frame hides the original engine, only reconditioned to be better suited for modern-day use. Several bespoke parts were added to the BMW, including mufflers, the black headlight, the rear loop and of course the seat. The most visible change is the fuel tank, of course, which in this case was sourced from a Honda CB 125 S.
We are not being told how much the rebuilding of the BMW R100 R cost, or where the bike eventually ended up. We're pretty sure you haven't seen it in a war zone, though.